The Center for American Women and Politics (CAWP) recognizes the accomplishments and leadership potential of students from Douglass Residential College with two annual awards. Each award winner receives a cash prize and a certificate.
Nancy H. Becker Award for Public Leadership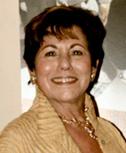 honors a highly-respected public interest advocate who was the first woman to head her own Trenton lobbying firm. This award is presented to a Douglass student who is affiliated with the Public Leadership Education Network (PLEN) and who has demonstrated an interest in politics and government as well as a strong leadership potential. It includes a cash award of $150.  
Previous Nancy Becker Award winners.
Barbara Boggs Sigmund Award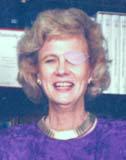 is presented annually in memory of the late mayor of Princeton Borough, who was one of New Jersey's best-known political women and a member of the CAWP staff.  The award is given to a graduating student at Douglass Residential College who has shown herself to be a promising public leader. It includes a cash award of $250.
Previous Barbara Boggs Sigmund Award winners. 
 
CAWP Award Winners
Nancy H. Becker Award
2015 Francine Glaser
2014 Gabrielle Rossi
2013 Kristyn Manoukian
2012 Katherine Chang
2011 Lindsey Santamaria
2010 Sakshi Sharma
2009 Marissa Rodriguez
2008 Pamela Yuen
2007 Viktoriya Davydan
2006 Judith Simms
2005 Jessica Rowan
2004 Victoria Fisher
2003 Benita Talati
2002 Neidra Cameron
2001 Danielle Esser
2000 Samantha Maltzman
1999 Ruchi Thaker
1998 Erum Mirza
1997 Sarah Stecker
1996 Michelle Wilson
1995 Naomi Cohen
1994 Nicole A. Brown
1993 Johnda Scott
1992 Esther Suarez 

Barbara Boggs Sigmund Award
2015 Saira Shakir
2014 Ami Kachalia
2013 Eungi Kim
2012 Ewuradjoa Dawson-Amoah
2011 Melissa Chedid
2010 Asraa Mustufa
2009 Marina Yalon
2008 Fabiola Tony
2007 Nicole A. Williams
2006 Celeste M. Barretto
2005 Kelly Brennan
2004 Sakina Jaffari
2003 Michelle Citron
2002 Janine Gianfredi
2001 Edna Ishayik
2000 Angela Clinton
2000 Stacey Schesser
1999 Erica Grimmett
1998 Marlene Bednarczyk
1997 Wendy Reilly
1996 Gilda Morales
1995 Vinita Jethwani
1994 Denise A. Van Burik
1993 Jennifer Bender
1992 Lisa Kaenzig
1991 Christine Stearns
1990 Krishna Patel