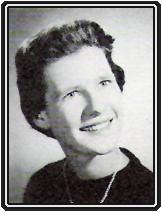 Barbara Callaway is an emerita professor of political science at Rutgers University who had a distinguished career at Rutgers as associate provost (first in Newark and then in New Brunswick), acting dean of the College of Nursing in 1976, and dean of the Graduate School in New Brunswick in 1990. Her Fund will provide financial assistance to students enrolled in the Graduate Program in Women and Politics in the Department of Political Science at the University.
Callaway completed her undergraduate degree at Trinity University in San Antonio, TX in 1962. The summer of her sophomore year there, she went to Nigeria to participate in Operation Crossroads Africa. There she developed a lifelong interest in West Africa, women and development, and women in politics. She earned her M.A. in African studies at Boston University in 1963 and her Ph.D. in government from Harvard University in 1969.
After beginning her academic career teaching at California State University-LA, and then at UCLA. In 1972, she was recruited to Rutgers College, where she became the first female professor of political science. As a Fulbright Professor in the late 1970s and early 1980s, she spent two years in Nigeria and one year in Ghana conducting research. Two of Callaway's five books have won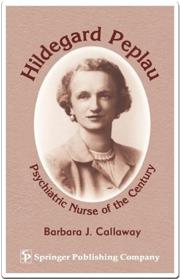 national awards: Women and Islam in West Africa won the Herskovits Award from the African Studies Association, and Hildegard Peplau, Psychiatric Nurse of the Century won the American Nurses Association Book of the Year award.
Callaway also had a long career in academic administration at Rutgers. She served as associate provost, first in Newark and then in New Brunswick. In 1976, she was appointed acting dean of the College of Nursing. In New Brunswick, she served as dean of the Graduate School in 1990.
This historical note was published in the Rutgers Magazine:
Just as female students broke barriers … at Rutgers College, women began making inroads into the faculty. Edward J. Bloustein, the new president of Rutgers in 1971, made hiring women a priority. Barbara Callaway was the first female professor recruited by the Department of Political Science. Shortly after she arrived, the administration asked Callaway to draft a Plan for the Full Implementation of Coeducation at Rutgers College. Meeting with the University's Director of Athletics, she learned that there were no plans for women's athletics at Rutgers College. If young women wanted to play sports, she was told, they needed to go to all-female Douglass College and play intramurals. Callaway also met with the Director of Student Health, who said a gynecologist would not be hired. "'If girl students have health problems,'" he said, "'they need to talk to their mothers.'" Undaunted, Callaway presented the draft—with provisions for women's athletics, health services, sex-blind admissions, and more—to a meeting of department chairs and deans...The chairs unanimously killed the plan. However, Callaway's work was not in vain. The University's central administration soon asked her to draft the University's first affirmative action plan.
Barbara Callaway retired in 2010, after 38 years at Rutgers.