Mission
The Center for American Women and Politics (CAWP), a unit of the Eagleton Institute of Politics at Rutgers, The State University of New Jersey, is nationally recognized as the leading source of scholarly research and current data about women's political participation in the United States. Its mission is to promote greater knowledge and understanding about the role of women in American politics, enhance women's influence in public life, and expand the diversity of women in politics and government.
CAWP's education and outreach programs translate research findings into action, addressing women's under-representation in political leadership with effective, intersectional, and imaginative programs serving a variety of audiences. As the world has watched Americans considering female candidates for the nation's highest offices, CAWP's five decades of analyzing and interpreting women's participation in American politics have provided a foundation and context for the discussion.
CAWP is a member of the Institute for Women's Leadership (IWL), a consortium of eight Rutgers units conducting research, education and action around issues of women's leadership.
History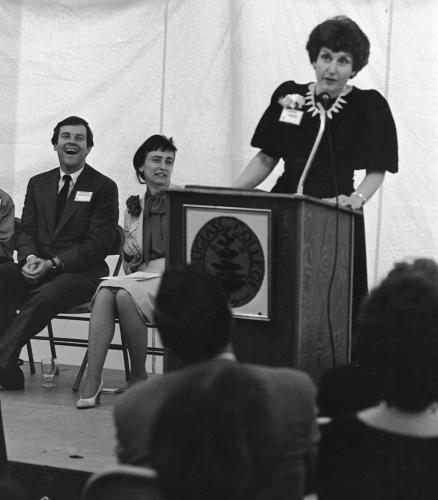 The Center for American Women and Politics (CAWP) was established in July 1971 at Rutgers University's Eagleton Institute of Politics with a grant from the Ford Foundation (subsequently renewed for a total of seven years of general support). At the time, some observers thought it was a pointless exercise. Women held just two seats in the U.S. Senate and 13 in the House of Representatives, and no state had a woman governor. As for the other levels of office, no one had bothered to count, but the women were surely few and far between, hardly enough to consider a phenomenon worthy of study. That tiny handful of women could not possibly have a distinctive or meaningful role. And the nascent women's movement was just beginning to consider politics as a sphere for expanding women's presence and impact.
Since that time, CAWP has been a nonpartisan voice that is central to creating awareness and understanding of women's political participation, as well as in expanding that participation. The Center's programs of research, education and public engagement have both defined and enlarged the study and advancement of women in American politics. Each aspect of CAWP's work informs and enriches the rest.
CAWP has been tracking, studying and celebrating women in public office for four decades. Through its research, public service and education programs, it highlights the importance of women's distinctive contributions to the political process. - Olympia J. Snowe, Former United States Senator
Within the growing and changing women's political community, CAWP has been a constant for more than four decades. The Center plays many roles: researcher and scholar; keeper of the history, builder of bridges, convener of political women, educator for a variety of audiences and purposes, and non-partisan cheerleader for the women who step forward to lead.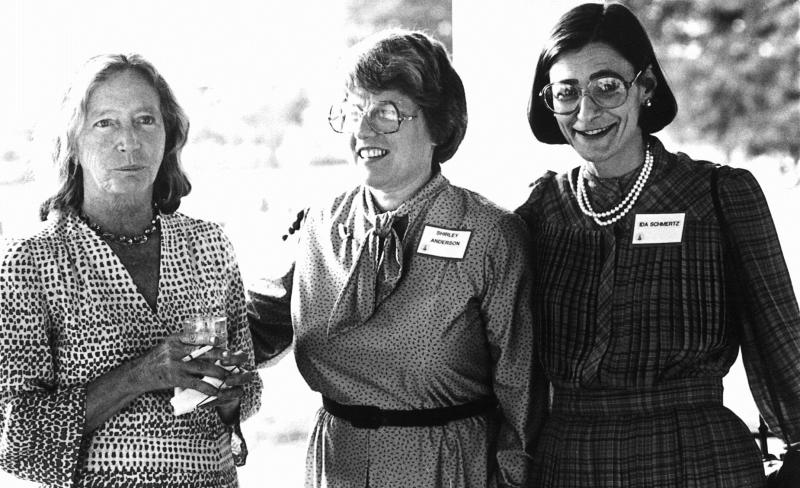 The Center's initial co-directors were Dr. Ruth B. Mandel and Ida F.S. Schmertz. Mandel continued to lead the Center as its director for over 20 years until becoming director of CAWP's parent organization, the Eagleton Institute of Politics, in 1995. Debbie Walsh served as acting director until Dr. Mary Hawkesworth assumed the directorship in 1998. When Hawkesworth stepped down in 2001, Walsh was appointed director, a post she continues to hold.
CAWP's scholars are nationally noted for their leadership in establishing and expanding the study of women in politics. CAWP's senior scholars include Professor Susan J. Carroll and Professor Kira Sanbonmatsu, both professors of political science at Rutgers-New Brunswick. Kelly Dittmar is a CAWP scholar and assistant professor of political science at Rutgers-Camden. 
Journalists turn to many experts on politics, but when the subject is women in politics, CAWP is unique: a trusted source for up-to-date data, plus essential context and analysis. - The late Gwen Ifill, PBS NewsHour and Washington Week