Named in honor of Hazel Frank Gluck, a respected leader in New Jersey and beyond, with a distinguished public service career, this award is presented annually to acknowledge the accomplishments of NEW Leadership® New Jersey graduates who have emerged as inspiring advocates, candidates and community leaders.  
Previous winners:
The Honorable Tiffany Palmer (NEW Leadership® Class of 1992)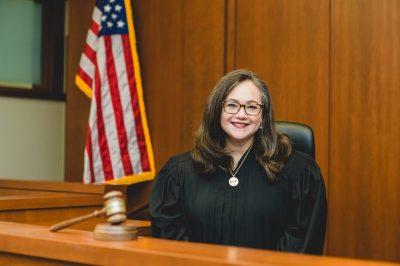 Tiffany has dedicated herself to public service by building a legal career devoted to ensuring the legal equality of LGBTQ families through a focus on family law, adoption, and assisted reproductive technology law. She has worked on numerous cases related to the rights of LGBTQ parents, as well as those who conceive through assisted reproductive technologies, and she has argued in front of the Pennsylvania Supreme Court on the question of expanding the legal definition of parenthood. In addition to her own practice, Jerner & Palmer, P.C., Palmer also served as the Director of the Family Law Institute of the National LGBT Bar Association. At the time of her Keynote speech at the 2019 NEW Leadership® New Jersey program, Palmer was a candidate for Judge of the Court of Common Pleas of Philadelphia. She was elected in November 2019 and currently serves a state trial court judge assigned to the Family Court Division. Tiffany was a participant in the second year of the NEW Leadership® program in 1992 while a student at Northern Arizona University. Upon graduating, she attended the joint Law and Public Policy program at Rutgers University School of Law- Camden and the Edward J. Bloustein School at Rutgers University New Brunswick, and was a Graduate Fellow at the Eagleton Institute of Politics.
Carmen E. Cusido (NEW Leadership® NJ class of 2004)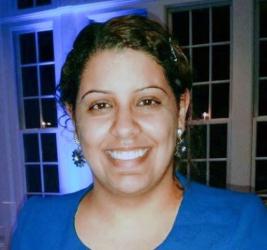 Carmen currently works as a communications specialist and previously worked as a public relations professional at the Wildlife Conservation Society. During her career as a reporter and freelance writer, Carmen has written for NBC News, CNN, NPR, Cosmopolitan, New Jersey Monthly, and other publications. She also worked on the editorial team at Twitter Moments and taught journalism at Kean University. Her book, "Coping with Eating Disorders," geared toward a young-adult audience, was published Rosen Young Adult Press in January 2019. She holds a BA in journalism and media studies from Rutgers University-New Brunswick and an MA from the Columbia Graduate School of Journalism. 
Shirley Genty-Vogt (NEW Leadership® NJ class of 2001)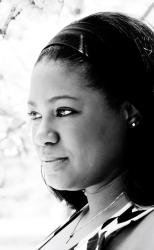 Shirley is founder and CEO of Sisters of Promise, Inc., whose mission is to promote education, community involvement, confidence and leadership among young women and girls. She is director of youth programs at the Evergreen Youth Center in Woodbridge NJ.  Shirley previously served as director of the Woodbridge Municipal Alliance, vice chair of the Middlesex County Young Democrats and founding member of the African American Coalition of Woodbridge. She has a BA in political science, an MA in public administration and a certificate of nonprofit management, all from Rutgers University.
 Chrissy Buteas (NEW Leadership® NJ class of 2003)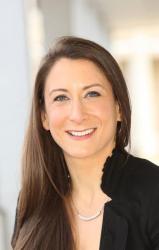 Chrissy is president and CEO of the Home Care & Hospice Association of New Jersey, a leading voice in Trenton and Washington, D.C. for home health agencies, hospices, and health care service firms. She previously served at the New Jersey Board of Public Utilities, as vice president of the Capital Impact Group, and as a councilwoman in her community, South Plainfield.  She is currently president of the Women's Political Caucus of New Jersey.  Chrissy holds an MPA from the School of Public Affairs and Administration at Rutgers University-Newark and a BA from Rowan University. 
Maria DelCid-Kosso (NEW Leadership® NJ class of 2012)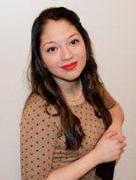 Maria serves as chief of staff to Assemblyman Jerry Green. She is an active member of the Union County Young Democrats, NJ Young Democratic Latina Caucus and LUPE (Latinas United for Political Empowerment). In 2016, through the Union County College Foundation, she established the Del Cid Dreamer Scholarship for a Union County student who is an immigrant from another country. She created this scholarship to assist other ambitious young people who face the challenges of trying to succeed in a new country. Maria received a BA in psychology and political science from Seton Hall University and is currently enrolled in the Edward J. Bloustein School of Planning and Public Policy at Rutgers-New Brunswick.