Dr. Ethel Klein, author and former Harvard University and Columbia University professor, is a longtime campaign strategist and pollster committed to connecting scholarship to the practice of politics. Her Fund will support the work of graduate students conducting research at CAWP.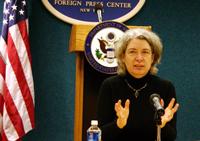 A scholar of the women's movement, a colleague of many of its leaders, and a mentor to a younger generation of women, Dr. Klein used the platform of EDK Associates, a public opinion research firm she founded and ran for 15 years, to design strategic education campaigns for nonprofit organizations and foundations on issues of women's rights, low-income housing, environmental protection, gay and lesbian rights, work and family policies, health education, and tax reform.  Dr. Klein has been a student and analyst of American politics throughout her career. Prior to starting EDK, she was a professor at Harvard (1979-1984) and Columbia (1984-1990).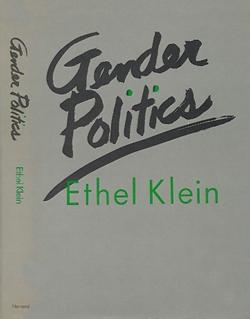 Klein is the author of Gender Politics (Harvard University Press, 1984). The New York Times called this groundbreaking book "lucid and convincing" in explaining why men and women approach politics in different ways. Her analysis of public opinion trends during the 1988 campaign is published in Elections of 1988: Reports and Interpretations (Co-author Barbara Farah, Chatham House, 1989). She is also the primary author of Ending Domestic Violence: Changing Public Perceptions/Halting the Epidemic (Sage Publications, 1997), which outlines the importance of public education in reducing violence against women. Her current research focuses on the rising roles of class and the perception of class in American politics.
Klein immigrated to the United States at the age of seven with her late parents, Anna and Ludwig Klein.  She graduated from the City College of New York and received her doctorate in political science from the University of Michigan.  She lives in New York with her husband, Edward Krugman.