Real advice from the real experts – women who have done it themselves. Panelists will provide insights and advice on important topics for current or future public officials, including use of technology, ethics, practical tips for getting and staying informed on policy issues, personal finances, image and presentation, and dealing with sexism.
Panelists
Marilyn Davis
New Jersey Area Director for Government Affairs, Altice USA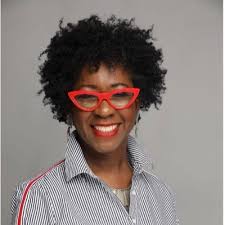 Marilyn D. Davis joined Altice USA in January 2017 as the New Jersey Area Director for Government Affairs, where she manages relations with elected officials and community partners and oversees legislative and regulatory matters. Previously, Davis worked at the Democratic National Committee as the National Director of Community Engagement, where she lead a team responsible for engaging stakeholders in the African American, Hispanic, AAPI, Jewish, LGBT, youth, women, ethnic, veterans, rural, organized labor and small business communities in electoral politics and civic engagement. She served in the Obama/Biden Administration as a political appointee at the U.S. Department of Labor where she worked under the leadership of Secretary Thomas E. Perez. As Deputy Director of the office of Public Engagement, Davis managed labor and African American outreach. She was also the president and chief executive officer of the consulting firm, Davis & Associates, LLC. As a consultant, she specialized in campaign management, fundraising, strategic development, political organizing, and community outreach. The 2016 Presidential cycle marked the fourth presidential campaign where Davis was involved in efforts to secure a Democratic victory. Davis has also served as chief of staff to Congresswoman Karen Bass (CA-37), and deputy commissioner of labor and deputy chief of staff under former Governor Jon Corzine (D-NJ). Additionally, Davis has worked as a national political representative for the American Federation of State, County and Municipal Employees and on numerous presidential, gubernatorial, state and local campaigns. Davis received her B.A. from the University of South Carolina and pursued graduate studies at Howard University.
Michèle Delisfort
Committeewoman
Union Township, NJ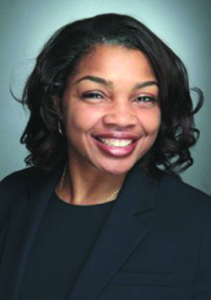 Michèle S. Delisfort is a Haitian-American daughter of the Township of Union. She received her Bachelor of Arts degree in Political Science from Rutgers University and later went on to pursue a Masters Degree in City and Regional Planning from the Edward J. Bloustein School of Planning and Public Policy, also at Rutgers. Michèle is a small business owner of an urban planning consultancy firm and has over 20 years of professional experience in land use planning, redevelopment planning, and community development. She is a licensed professional planner and nationally certified by the American Institute of Certified Planners. She also serves as Chairperson of the New Jersey Chapter of the American Planning Association's Redevelopment Planning Committee. Prior to being elected as Committeewoman, she served on the Township of Union Planning Board, not only as an active member but as Vice Chairperson. Michèle understands the benefits of planned and appropriately scaled economic and housing development. She is skilled at working with community members and offering planning recommendations that are reflective of the community's vision. She is an active parishioner in her church and an advocate of community involvement. Fully committed to her civic duties, Michèle is proud of her hometown and looks forward to promoting sound planning practices and offering her wealth of knowledge, experience, and skills to the Township. Her intentions are to be strategic about development initiatives, responsive to residents and the business community, and thoughtful and proactive about addressing quality of life issues. Michele is a wife and mother of two teenage children. 
Danielle Ireland-Imhof
County Clerk, Passaic County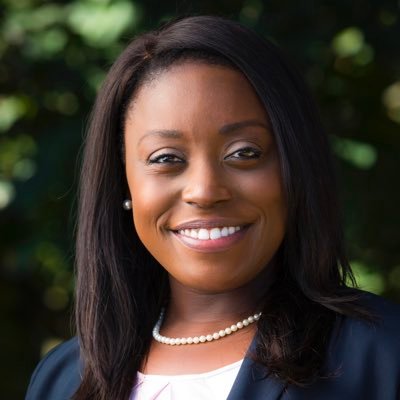 Danielle Ireland-Imhof was elected to the county-wide office of Passaic County Clerk in November 2018. The County Clerk is one of three elected constitutional offices established by the New Jersey Constitution along with the County Sheriff and County Surrogate. As County Clerk, Ireland-Imhof oversees the provision of a wide range of important services. A few are: the recording of property transaction records for transactions in Passaic County's 16 municipalities, processing passport applications, administering oaths to notaries, issuing veterans' identification cards, preparing election ballots, processing vote by mail ballot applications, and certifying election results to the New Jersey Secretary of State. In 2020, Clerk Ireland-Imhof and her office were steadfast in furthering access to the ballot by carrying out the statutory duty to prepare and mail more than 600,000 vote-by-mail ballots for several unprecedented primarily vote-by-mail elections mandated by Governor Murphy in light of the COVID-19 public health crisis. One of Ireland-Imhof's primary goals is ensuring a high level of accessibility for the office's services offered to the 500,000+ residents of Passaic County. The County Clerk's office regularly engages with municipalities, community organizations, senior living communities and at community events to promote and provide office services. Outreach events offer County residents increased access to the services provided by Clerk IrelandImhof's office in various locations and at varied times. Prior to being elected as Passaic County Clerk, Ireland-Imhof served in the appointed capacity of Business Administrator and Municipal Clerk for Prospect Park, New Jersey. She holds a State Certificate as Registered Municipal Clerk, a Bachelors Degree in History and Political Science and a Masters Degree in Public Administration, both from Rutgers University. Danielle attributes her passion for serving the public by providing essential services and quality of life enhancements, to her parents and grandparents who modeled these values during her formative years. She takes immense pride in serving the public with excellence, integrity and practicality and is grateful to continue her family's legacy
LaMonica McIver
Councilwoman, City of Newark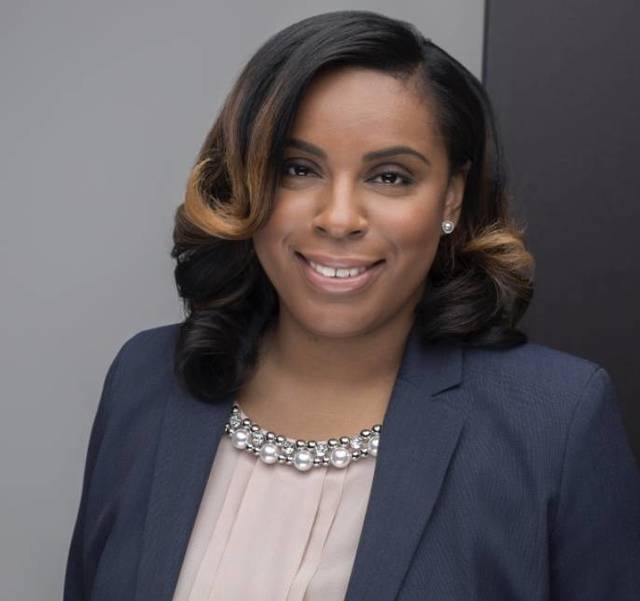 Born and raised in the Central Ward, LaMonica McIver is a public educator and a mother who has spent her life working in her community as a dedicated public servant. She is the Founder of Newark G.A.L.S., Inc. and founding Trustee of The Believe In Newark Foundation. She attended Warren Street School and graduated from Morton Street School to go on to attend Central High School, where she graduated as an Pre-Engineering Student in 2004. LaMonica has spent her life working in her community and being a dedicated public servant.Growing up in New Hope Village in City's Central Ward, LaMonica had a passion to inspire and help people within her community. LaMonica started working in politics at the age of 13. Organizing youth groups to encourage others the importance of getting out to vote. After earning an undergraduate degree in English Literature from Bloomfield College and a master's degree in Educational Leadership and Policy from Seton Hall University, she began her career as a School Leader, Educator, and HR Professional at a host of diverse public school districts. In 2004, LaMonica became a Future Business Leader with the Newark Public Schools in which she quickly worked her way up the ladder to work as a Clerk, Systems Analyst, and HR Regional Partner for the District. Among her professional journey, she has served as a HR Director for the Secaucus Public Schools, Willingboro Public Schools & Montclair Public Schools. Having a successful professional career is one of LaMonica's biggest accomplishments but her truest accomplishment and most dearest is the work she has achieved while serving the residents of the City of Newark. LaMonica started Newark G.A.L.S., Inc. 2012.  After growing up and serving in the Newark community, the passion to help young women became an essential mission of hers. Her hope was to give back to young girls in the community that gave to her.
In addition, LaMonica is very proud of the accomplishments of the Believe In Newark Foundation in which she helped found in 2014. The Believe in Newark Foundation is a non- profit organization that serves as a vehicle to provide resources, technical assistance and foster greater giving to support the nonprofit community and the residents of the City of Newark. Under LaMonica's leadership the Believe in Newark Foundation has provided thousands of resources to the residents of Newark. Resources such as funding for small organizations, turkeys and food baskets to residents, programs and activities for seniors, toys for children during the holidays, and scholarships for Newark High School Seniors. In 2018, LaMonica was elected as Council Member of the Central Ward. She is the youngest woman and Council Member to serve on the Newark Municipal Council. It's the privilege of LaMonica's life to work on behalf of ALL the people of the Central Ward. She's lives in the Central Ward with her daughter.