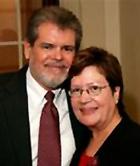 Gilda M. Morales retired in 2016 as project manager of information services at the Center for American Women and Politics (CAWP). She had been responsible for the research, collection and organization of current and historical information about women's political participation nationwide. Managing teams of student workers and volunteers year-round, Gilda played a pivotal role at the heart of the Center. Steeped in knowledge about women candidates and officeholders, she regularly responded to inquiries from the media, scholars, activists, officeholders and the general public. She was famous for providing a non-stop stream of links to fascinating and valuable articles, reports and other resources about women in politics and, more broadly, about any timely topic she thought would be of interest to her extensive email list.  Prior to joining the CAWP team, Gilda worked in banking for more than twenty years as an accountant.
Gilda earned a bachelor of arts degree in political science and women's studies from Douglass College, Rutgers University and a master's degree in public administration at Rutgers University. After completing her own studies, Gilda remained active on campus as a member of the Institute for Women's Leadership (IWL) Leaders Scholars Program Board (2002-2007) and as an advisor to the Women's Political Caucus of New Jersey at Rutgers University (1995-present). Each year, the Department of Women's and Gender Studies presents the Gilda Morales Award for Outstanding Student Activist in her honor.

 Born in New York to Hilda M. Hernandez and Juan Reyes, Gilda was the eldest of seven sisters and two brothers: John, Lillian, Dorene, Euphrosine, Eunice, Martha, Lawrence and Nicole. In 1969, she married her childhood sweetheart, Marcos Morales. In 1979, the couple settled in Barnegat, New Jersey. They treasure spending time with son Marc and wife Maria, grandson Marc, and extended family throughout the region and Puerto Rico. Today, Gilda and Marc are enjoying retirement in Panama.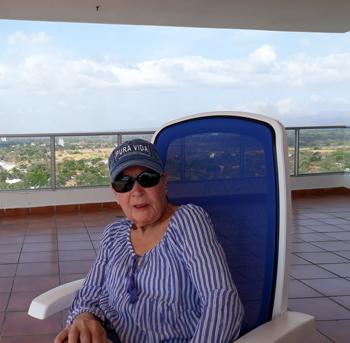 Gilda and her family are avid fans and generous patrons of Rutgers University Athletics and the Scarlet Knights football and basketball teams. Gilda proudly supports the advancement of women's athletics at Rutgers, particularly women's basketball. Melding their shared affinity for travel and sports, Gilda and Marcos have attended professional and college athletic events – football, basketball and baseball – in 40 states! Serving as a leader and engaging other women in the political process has been a constant in Gilda's life since 1990 when she and 24 other aspiring women leaders in business, government and higher education were invited to participate in the Hispanic Women Leadership Institute. She served as a member of the Piscataway Township Zoning Board of Adjustments (2012-present) and Middlesex County Democratic Committeewoman (2007-2017). To elevate the political prospects of women of Hispanic heritage, she helped found Latinas United for Political Empowerment (LUPE), now the LUPE Fund, Inc., serving on their board of directors from 1999 through 2013, and establishing the Gilda Morales Scholarship for young Latinas in 2014.
"A turning point in my life was participating in the Hispanic Women's Leadership Institute co-hosted by CAWP and J&J in 1990. That experience advanced my political involvement and helped me find my voice as a leader." – Gilda Morales

Over the years, she has served in a variety of leadership roles with the National Women's Political Caucus and Women's Political Caucus-New Jersey, including:
National Women's Political Caucus (NWPC): Political Planning Committee (1999-2005, 2007-2012); Vice President, Political Planning Committee (2009-2011); and Vice Chair, Hispanic Caucus (1997-1999).
Women's Political Caucus of New Jersey (WPCNJ): Information Resources Chair (2007-2012); Legislative Chair (2001-2002); Political Resources Chair (1999-2005); Board Secretary, (1996-1999); and recipient of the Passion * Power * Progress President's Award (2015).