Joanne H. Rajoppi is the first woman county clerk in the 154-year-old history of Union County, New Jersey.   After serving as the first woman Union County register of deeds and mortgages for 12 years, she was elected county clerk in 1995 and re-elected in 2000, 2005 and 2010.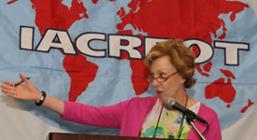 A native of Springfield, NJ, Rajoppi served on the municipality's Board of Education and the Township Committee and became the first woman mayor of Springfield in 1977.  She was elected to the Union County Board of Chosen Freeholders in 1978 and became the first woman to chair the board in 1980. Governor Brendan Byrne appointed her to serve as New Jersey's assistant secretary of state in 1981, the first woman to serve in that position.
The daughter of Raleigh and Mildred Rajoppi, Joanne took her lead from her father's dedication to the labor movement.  While working as a staff writer for the Newark Evening News, she became a leader in the formation of its Guild in 1971. She is also a member of Carpenters Millwright Local Union 715. She credits both her father and mother, who worked on many statewide political campaigns, for her interest in public service.  Her father's service in the labor movement is honored at the Rutgers Labor Center with an atrium named for him.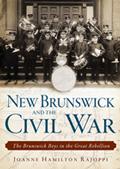 Her parents, as well as her early education at the Academy of St. Elizabeth, instilled in her a love of civics and history. She received her B.A., cum laude, from Case Western Reserve University in Cleveland, Ohio and her master's in public administration from the Center for Public Service at Seton Hall University.  She is a seven-time winner of the National Association of Counties Achievement Award for innovative and creative management.
Rajoppi served as an adjunct lecturer in public administration and public policy-making at Rutgers - New Brunswick for 18 years. She also taught public administration courses statewide to municipal clerks and local government officials for 10 years.  She is the former state president of the New Jersey Association of Counties and the Constitutional Officers Association of New Jersey.  She served as president of the International Association of Clerks, Recorders, Election Officials and Treasurers in 2013. Earlier, she served on the Presidential Commission on Scholars.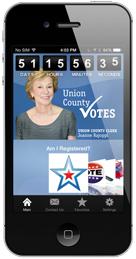 She is the author of a nationally award winning book, Women in Office: Getting There and Staying There. In September 2013, her book, The Civil War in New Brunswick:  The Brunswick Boys and the Great Rebellion was published.  She is writing a sequel about the hardships Northern women faced in the aftermath of the Civil War. She is also the recipient of three national awards from the National Federation of Press Women for authoring brochures entitled, "A History of the Union County Courthouse Complex," "2008 Union County Presidential Election Calendar," and "2009 Union County Gubernatorial Election Calendar."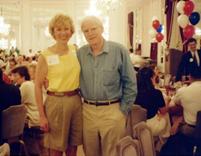 In her county clerk election role, she unveiled in 2014 the first county mobile Election App for iPhones and Androids east of the Mississippi River. The user-friendly app — Union County Votes — is regularly updated and now includes 20 functions for registering to vote, locating polling places, obtaining district maps, sample ballots and vote-by-mail ballots, along with push notifications for alerts and many other functions. In 2018, Rajoppi received the iGO Innovator Award from the International Association of Government Officials for assisting voters with a mobile app.
She has sponsored an annual golf outing for more than 20 years to raise funds for area charities. To date, her committee has donated more than $125,000 to various Union County not-for-profits.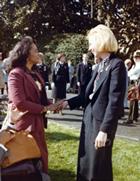 Rajoppi has worked in numerous presidential campaigns, including those of Jimmy Carter, Al Gore, Fritz Mondale, Mike Dukakis and Bill Clinton. She is also one of the longest serving Democratic state committeewomen in the state and a founding member of PAM's List, a Democratic legislative PAC for New Jersey women.  She is a former president of the New Jersey Women's Political Caucus. 
Rajoppi is active in the historical community as a member of the Union Township Historical Society and trustee of the Union County Historical Society as well as a member of the Monmouth County Historical Society.  She served as chairwoman of the 150th Union County Courthouse Anniversary Celebration and chairs the Union County Civil War Sesquicentennial Committee.
She is the proud mother of two sons, Peter-Anthony Pappas and Andrew Leigh Pappas, and grandmother to one.