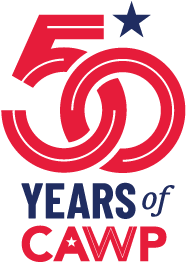 Yesterday, former Minnesota Republican Party Chair Jennifer Carnahan announced her candidacy in the special election for Minnesota's first congressional district, the seat held by her husband Jim Hagedorn until his death in February.
The Center for American Women and Politics, a unit of the Eagleton Institute of Politics at Rutgers University, maintains, alongside our wealth of information about women candidates and officeholders, a fact sheet on widow succession in the United States Congress. In American history, 48 women have been elected or appointed to fill congressional vacancies created by the deaths of their husbands, 8 to the U.S. Senate and 40 to the U. S. House of Representatives. The most recent woman to succeed her husband in congressional office is Republican Representative Julia Letlow, who won a special election in 2021 for the seat her husband had been elected to but never held, as he died of COVID-19 complications before his swearing-in.
For more information and additional detail, see the CAWP fact sheet, Widows who Succeeded their Husbands in Congress, and for more information about regular and special elections in 2022, visit CAWP's Election Watch.
The primary for this special election is expected to take place on May 24th with the general election to be held on August 9th, the same day as the state's 2022 regular primary elections.
Contact
Daniel De Simone: ddesimone@eagleton.rugters.edu; 760.703.0948