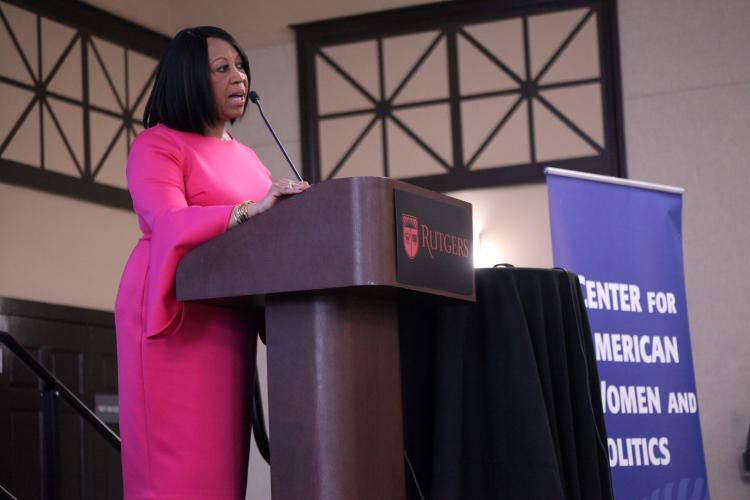 We were shocked and deeply saddened to hear of the passing of Lieutenant Governor Sheila Oliver. We are reckoning with the loss of a longtime friend, supporter, partner, and champion of our work. Our hearts are with Sheila's family in this devastating moment. The people of New Jersey have lost a pioneering, irreplaceable figure in the history of the state.
Sheila was a trailblazer in New Jersey politics. She was the first Black woman to be the Speaker of the New Jersey Assembly and only the second Black woman to ever lead a state legislative chamber in the United States. As Lieutenant Governor, she was the first Black woman in the Garden State to hold statewide office. She was devoted in both her private and public careers to improving the lives of ordinary New Jerseyans and to creating a just, equitable New Jersey that elevated all of its citizens. Sheila was also a dear friend of the Center for American Women and Politics. She believed in our vision of women's political equity, one that is open to all women, and she supported the Center's mission to advance new generations of women public leaders as a frequent and inspirational speaker at our programs. She understood the critical importance of bringing more women and people of color into the political process as voters, political practitioners, candidates, and officeholders, and she worked to make that happen throughout her career.
Sheila, we will miss your steadfast voice urging new generations of women to step forward and lead.  
 
Debbie Walsh
Director
Center for American Women and Politics