Context for Announcement from Nikki Haley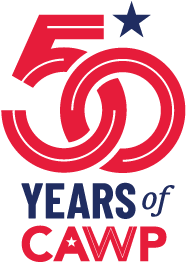 With today's announcement from Nikki Haley, former ambassador to the United Nations and governor of South Carolina, declaring her presidential candidacy, the Center for American Women and Politics (CAWP), a unit of the Eagleton Institute of Politics at Rutgers University, provides historical context for women seeking the Republican nomination for president of the United States.
While there have been numerous women who have sought the Republican presidential nomination, including some who received votes in straw polls and primary contests, not all meet CAWP's criteria for prominent presidential candidacies. By CAWP's criteria, Haley will become the fifth prominent Republican woman candidate for president. The previous women that meet these criteria are:
Margaret Chase Smith (1964): Smith was the first woman to have her name placed in nomination for president by a major party. She received Republican primary votes in at least five states and had twenty-seven first ballot votes at the Republican National Convention. She removed herself from contention after the first ballot.
Elizabeth Dole (2000): Dole resigned her position at the American Red Cross in January 1999 and announced she was launching an exploratory committee in March 1999, but she dropped out of the race by October 1999, prior to the first primary contests. She was included in major polls, including the Iowa Straw Poll — in which she placed third in August 1999. She did not appear in any Republican presidential primary debates or on a presidential ballot. 
Michele Bachmann (2012): Bachmann stated that she had filed papers to run for president at the second Republican presidential debate of the 2012 election on June 13, 2011. She officially launched her candidacy on June 27, 2011. In August 2011, Bachmann became the first woman to win the Iowa Straw Poll. Bachmann participated in 12 Republican presidential primary debates, but suspended her campaign the day after the January 3, 2012 Iowa Caucuses after finishing in sixth place.
Carly Fiorina (2016): Fiorina announced her candidacy on May 4, 2015. She participated in seven of the Republican presidential primary debates and two primaries/caucuses. Fiorina placed seventh in the Iowa Caucuses and seventh in the New Hampshire primary. She suspended her campaign on February 10, 2016, the day after the New Hampshire primary.
Additionally, Haley will be the first woman governor (former or current) to enter a presidential primary. She is also the first Asian American woman with a significant national profile to campaign for the Republican nomination for president.
Twelve Democratic women have made significant efforts in seeking the Democratic nomination for president, including six in the most recent presidential primary. Two Black women and two Asian American or Pacific Islander women, as well as one woman – Vice President Kamala Harris – who identifies as both Black and Asian American, have campaigned for the Democratic nomination for president.
Learn more about the history of women and the presidency at our fact sheet, Women Presidential and Vice Presidential Candidates: A Selected List, and keep up with women's role in the 2024 presidential election at CAWP's Presidential Watch 2024
Contact
Daniel De Simone: ddesimone@eagleton.rutgers.edu; 760.703.0948