Professor Ruth B. Mandel, who escaped the Holocaust with her family and dedicated her life to promoting women's rights, human rights, democracy, and civic engagement, co-founded the Center for American Women and Politics (CAWP) at the Eagleton Institute of Politics in 1971 and served as the Center's director until 1994. To honor her memory, her family established an endowed Legacy Fund at CAWP to provide grants to graduate students working on dissertations in the field of women and American politics.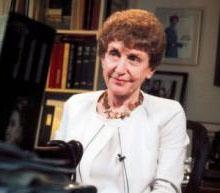 Mandel served with distinction as director of the Eagleton Institute of Politics for 24 years. At the time of her passing, she was Board of Governors Professor of Politics at Rutgers University–New Brunswick and a senior scholar at CAWP. She died on April 11, 2020 at the age of 81 of ovarian cancer. She is survived by her daughter, Dr. Maud S. Mandel, president of Williams College, son-in-law Steve Simon, and grandchildren Lev and Ava, as well as by her husband, Jeff Lucker, a history teacher at Princeton High School, and her ex-husband and dear friend, Barrett Mandel of New York City.
A Personal History Marked by the Holocaust
Mandel was born in Vienna, Austria. Her parents, Mechel and Lea Blumenstock, fled Nazi Germany with their infant daughter in 1939 on the SS St. Louis, which was carrying more than 900 Jews away from Nazi terror. Denied entry to both Cuba and the United States, the St. Louis returned its passengers to Europe months before the onset of World War II. Many were eventually murdered in Holocaust death camps, but Mandel's family was among those fortunate enough to be accepted into England. The family moved to the U.S. in 1947. Ruth attended Brooklyn College, earning a B.A. in English, and completed her Ph.D. in English and American Literature in 1969 at the University of Connecticut. Before coming to Rutgers in 1971, she taught at the University of Pittsburgh and Rider College. She was awarded an honorary Doctor of Public Service by Chatham College and an honorary Doctor of Public Administration by Georgian Court University.
A New Center, A New Subject for Study
When Mandel joined CAWP at its founding in 1971, some observers thought it was a pointless exercise. Women's minimal presence in public office suggested to some that the subject was hardly a phenomenon worthy of study. And the budding women's movement was just beginning to consider politics as a sphere for expanding women's presence and impact.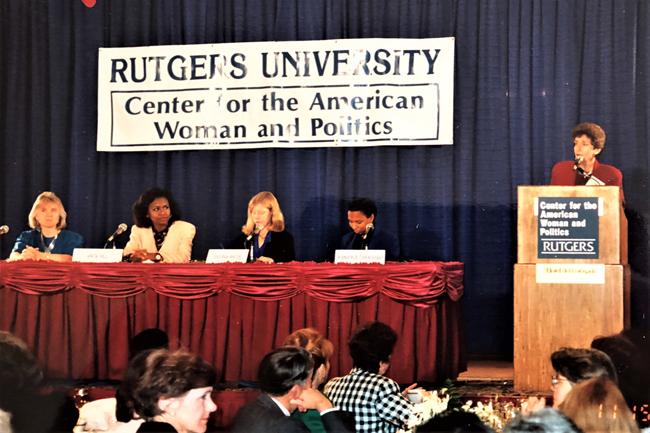 At CAWP, Mandel built a national center with multi-faceted research, education, public service, and information programs, helping to define and build the field. From the start, CAWP's nonpartisan voice has been central to creating awareness and understanding of women's political participation, as well as expanding that participation. The Center's programs have both defined and enlarged the study and advancement of women in American politics.
Mandel documented her account of founding the Center for American Women and Politics in conversation with CAWP co-founding director Ida Schmertz:
Scholar, Teacher, Mentor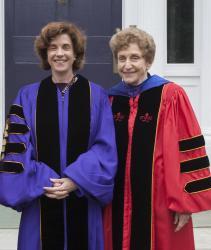 Mandel herself authored numerous publications about women's changing political roles, including In the Running: The New Woman Candidate, the first book-length account of women's experiences as candidates for political office. But her contribution to the field reaches far beyond her own work, due to her insistence on fostering new generations of scholars who would expand the field in new and imaginative directions. Among the earliest CAWP programs was the Florence Eagleton Grants Program, named for the suffragist who endowed the Eagleton Institute of Politics and supported by the Ford Foundation. In 1974 and again in 1976, CAWP awarded grants to scholars selected in a national competitions. These projects resulted in a variety of influential publications and promoted a network of scholars across the country who continue to explore the research field of women and politics. Thus, a fund in Mandel's name supporting and encouraging high-level scholarship in the now well-established field is an especially apt memorial.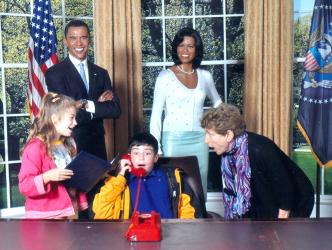 Mandel was also a beloved and revered educator who cherished her time in the classroom and always sought to connect scholarship to practice. Building on her background in literature, she developed a course in the Department of English on women's autobiographies, incorporating the work of political women as well as leaders from other fields. For the Department of Political Science, she taught an undergraduate course on women in American politics several times in connection with the Douglass-PLEN program, which built sessions with political women into the syllabus. Later, she led Byrne Seminars for first-year Rutgers students, tying her classes to current events and incorporating field trips and visits with journalists and political practitioners.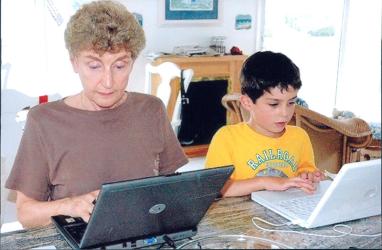 Mandel was a legendary mentor to those with whom she worked, as well as to those who studied with her. She was strategic and forward-thinking in helping colleagues and students to grow and advance. Years after being in her class, former students would seek her out for career guidance and references, and she took great pleasure in watching them develop into impressive professionals, whether in politics, scholarship, or other realms.
A Lasting Eagleton Legacy: Growing an Institution, Building Communities
Appointed Eagleton's director in 1995, Mandel focused for nearly a quarter century on shaping a distinctive, pathbreaking institution, widely known and respected as the Rutgers "Place for Politics." She nurtured existing strengths in an Institute established in 1956 and expanded Eagleton's work into new arenas under the broad mandate of Florence Peshine Eagleton, whose founding bequest called for "the development of and education for responsible leadership in civic and governmental affairs and the solution of their political problems."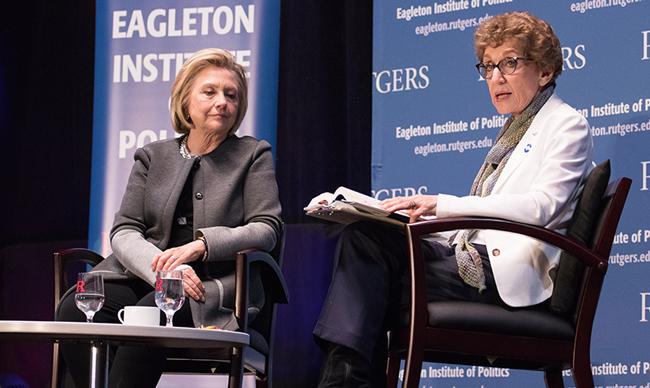 Among Mandel's signature achievements as director of Eagleton:
Developing an outstanding faculty and staff community who explore both perennial and underexamined themes in American politics and government;
Building specialized research programs and centers at Eagleton;
Restructuring and expanding Eagleton's education programs;
Connecting with and serving the wider New Jersey community through public-facing programs open to all. 
Service to the University and the Nation
Throughout her career at Rutgers, Mandel was active in service to the University. She worked closely with Dr. Mary S. Hartman to found the Institute for Women's Leadership and was a founding member of the board of that consortium of women's programs at Rutgers. She was among the founders of the national Public Leadership Education Network, welcoming Douglass College as one of its early members. She worked with faculty members who created the Women and Politics Program within the Department of Political Science, the first program of its kind.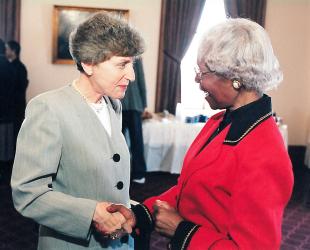 Mandel's work at the Institute was informed by her own government service as an appointee to both federal and state bodies. She was appointed by President George H.W. Bush to the U.S. Holocaust Memorial Council, the governing body for the U.S. Holocaust Memorial Museum in Washington, D.C., and reappointed and designated vice chair of the board by President Bill Clinton; her service to the museum extended from 1991-2005. She was the founding chairperson of the Museum's Committee on Conscience. In New Jersey, she was appointed by Governor Phil Murphy to the New Jersey Council for the Humanities.
The New York Times obituary for Mandel recognized her lifelong passion and commitment, referring to Mandel as "a voice for women in politics." The Washington Post and The Star-Ledger published obituaries recognizing Mandel as "a champion of women in politics" and "a believer in democracy."
Memorial gifts to support the Ruth B. Mandel Legacy Fund at the Center for American Women and Politics can be made online HERE or by check payable to the "Rutgers University Foundation/Ruth B. Mandel Legacy Fund" and mailed to Rutgers University Foundation, PO Box 193, New Brunswick, NJ 08903-0193, Attn: Sue Nemeth.