Making History: Asian American Women Join the New Jersey Legislature
The 2021 election heralded a historic moment for the state when the three first Asian American women were elected to the New Jersey legislature. In a panel moderated by Assemblywoman Shavonda Sumter, Assemblywomen Shama Haider, Sadaf Jaffer, and Ellen Park will discuss this historic moment, why they chose to run now, the importance of having diverse voices at the policymaking table, and what this means for women in New Jersey moving forward.
---
Panelists
Assemblywoman Shama Haider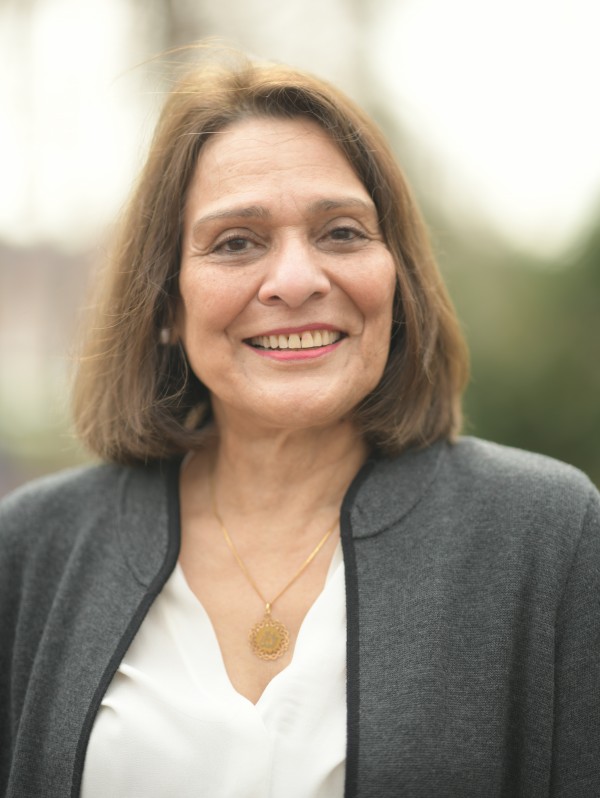 Shama Haider was born and raised in Pakistan, and she served as a secretary to Prime Minister Zulfikar Ali Bhutto's wife before emigrating to the United States in 1977. In 2001 and 2015, she was elected to serve on the Tenafly Borough Council, and, in 2021, she became the first Muslim woman to be elected to the New Jersey state legislature.
Assemblywoman Sadaf Jaffer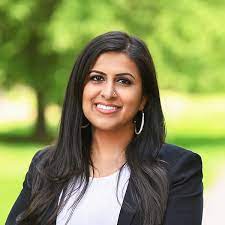 Dr. Sadaf Jaffer is an Assemblywoman representing New Jersey's 16th Legislative District. As Assemblywoman, Sadaf uses her local expertise to work to amplify the voices of LD16 residents, especially underrepresented communities. Sadaf is the first Asian American woman and the first Muslim American to be sworn into the New Jersey General Assembly. She is the former Mayor of Montgomery Township and currently teaches at Princeton University. She and her husband Dan, a professor at Princeton, are raising their daughter in Montgomery Township.
Assemblywoman Ellen Park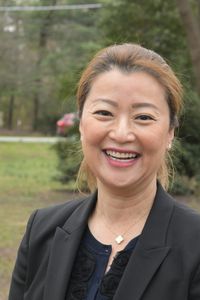 Ellen Park immigrated from Seoul, South Korea in 1978 to Sunnyside, Queens, New York. She attended and graduated elementary school, P.S. 150 and moved to Flushing, Queens where she attended and graduated J.H.S. 189. She attended and graduated from Bronx High School of Science, received a B.A. in political science from New York University and received a J.D. from Hofstra Law School. She has been admitted to the NYS Bar since 2000. Ellen and her husband, Richard Ma (former prosecutor in the Bronx) founded the Law Offices of Ma & Park, PLLC in 2006, located in NYC, a law practice focusing on Criminal Law and Real Estate Law. She currently works for national insurance brokerage company. She moved to Englewood Cliffs, NJ from NYC in 2009. She has two sons, Dante (15) and Axel (12). She is a former Councilwoman of Englewood Cliffs, 2016-2018. 
Although Ellen Park has been busy raising her two sons and working, she has always been an active member of the PTA, the Korean Community, the Little League in Englewood Cliffs. When she was at Hofstra Law School, she was the Vice President of Asian Pacific American Law Students Association and a headed a Voter's Registration Drive on Main Street, Flushing in 1996. She also held an APALSA event for Hofstra Law School with Judge Denny Chin as the guest speaker, one of the first Asian American federal judges nominated by President Clinton. As Councilwoman, she battled with the notorious Mayor of Englewood Cliffs who was blocking her from receiving information, information which she was privy as a Councilwoman regardless of party. She helped pass Affordable Housing in Englewood Cliffs. She fought with the Mayor of Englewood Cliffs to recognize and embrace Englewood Cliffs as a "Stigma Free Zone". Her life epitomizes the American Dream. She arrived here as an immigrant, not speaking a word of English, feeling out of place, enduring financial hardships as most immigrants who come to the U.S. Her and her family worked diligently to propel her and her sister who is an C.P.A. to also work hard, be educated, save money, invest, become a homeowner. She has achieved the American Dream.
 
Assemblywoman Shavonda Sumter (moderator)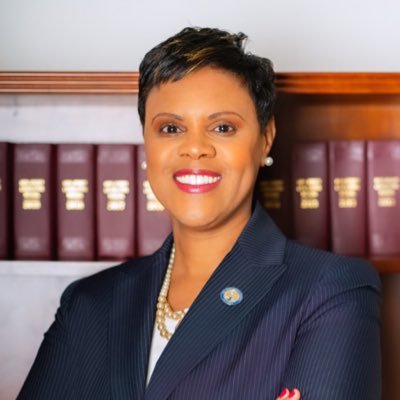 Assemblywoman Shavonda Sumter entered the New Jersey General Assembly in 2012.  She has served in the executive leadership as Deputy Speaker and Majority Conference Leader. Assemblywoman Sumter currently represents the 35th Legislative District that includes parts of Bergen and Passaic County.  
In this current session, Assemblywoman Sumter serves as chair of a new assembly committee, Community Development and Affairs, where she looks forward to tackling important issues such as community blight, the wealth gap and upscaling the needs of New Jersey's small businesses. She is also a member of the Labor and Law & Public Safety committees. 
Assemblywoman Sumter recognizes that her legislation transcends her district and affects the 9 million people in the state of New Jersey. She is a staunch advocate for job growth, women's health, voting rights, civil rights, and criminal justice reform. Assemblywoman Sumter has championed legislation addressing Black Maternal & Infant mortality in the state and recently, the Governor signed her voting rights legislation into law that will restore voting rights for more than 80,000 individuals who are currently on probation or parole effective March 2020.
Assemblywoman Sumter received her Master's in Business Administration from the Fairleigh Dickinson University Silberman College of Business and attended Kean University for her undergraduate degree in Political Science. The opportunity for her to excel was a result of the generous funding support of state programs, such as the Education Opportunity Fund, and corporations that financed her education. Shavonda is a staunch advocate for access to health care services including mental health care.  Her career in mental health services spans over 20 years working with health systems throughout the state that included HackensackMeridian UMC Mountainside. She prides herself on hard work that her parents Charles and Bonnie Williams instilled in her. 
Assemblywoman Sumter has been married for 22 years to Kenneth; together they have two children, a daughter, Tyler and a son, Kenneth.  She continues to work hard with a purpose because she believes to whom much is given, much is required.