The session will highlight the power dynamics of party organizations, building relationships with party operatives and gaining the party's support, and will address how to respond when the party organization is not supportive.
Panelists:
Angela Garretson
County Commissioner, Union County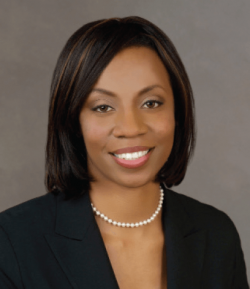 Angela Garretson is currently a commissioner on the Union County Board of Commissioners. She serves on the Union County Planning Board, Solid Waste Advisory Board, and the Advisory Board on the Status of Minorities.  Previously she was a representative on the Board's Policy & Administration Code Committee, Parks, Public Works and Facilities Committee and an alternate on the Fiscal Committee. Garretson has also spent time as an advisory board member of the Local Advisory Council on Alcoholism and Drugs (LACADA), Rutgers Cooperative Extension and is an advocate for the United Way of Greater Union County. In 2018, Garretson introduced the "Union County Academic Excellence Awards," a Board ceremony to honor high school valedictorians and salutatorians throughout the county. In 2001, she began her career at Rutgers University-New Brunswick's Eagleton Institute of Politics where she worked on city, state and national initiatives. Currently, she is employed at the New Jersey Institute of Technology (NJIT) as the Chief External Affairs Officer in the Office of the President. Garretson's political affiliations include membership in the Young Elected Officials Network, a national organization that prepares leaders who are elected by age 35 or younger, and she was a founding member of the women's and Black caucuses. Garretson is a life-long resident of Union County. She graduated from Montclair Kimberley Academy, earned her bachelor's degree in Business and Communications from Syracuse University and her master's degree in Public Administration, with honors, from Rutgers University.  Garretson is now completing her research on the topic of "university, business and urban school district partnerships" in a joint Ph.D. program at NJIT/Rutgers.
Christine Hanlon
County Clerk, Monmouth County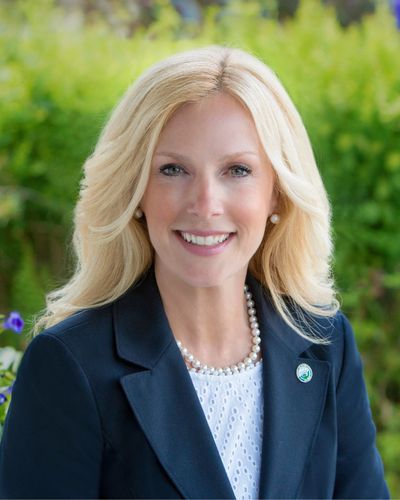 Christine Hanlon, Esq. was elected Monmouth County Clerk in November 2015. Previously, Hanlon was of counsel to the law firm of Archer & Greiner, PC.. She practiced law for over 20 years with a focus on government affairs and municipal law. She is also a former commissioner on the Monmouth County Board of Elections. Hanlon received her law degree from Fordham University in 1992, following her graduation from Barnard College, Columbia University. After law school, she was law clerk to the Honorable A. Simon Chrein, chief United States magistrate judge for the Eastern District of New York. She then served as an assistant district attorney in Bronx County, New York, prosecuting white collar, narcotics and violent felony cases as a member of the Arson and Economic Crime Unit. Hanlon currently serves as first vice president of the Monmouth County Bar Association and is a trustee for the Monmouth County Bar Foundation. She is also a former president of the Greater Ocean Township Chamber of Commerce. She served on the Ocean Township Human Services Alliance Council as well as the Ocean Township Community Emergency Response Team.
Arlene Quiñones Perez
Chair, Hunterdon County Democratic Committee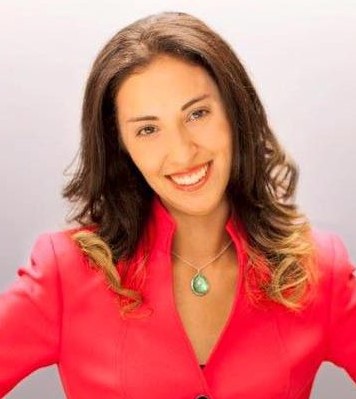 Arlene Quiñones Perez is a partner with DeCotiis, FitzPatrick & Cole, LLP. She joined the firm in March 2015. Before that, she served as general counsel to the Northeast Regional Council of Carpenters (NRCC), a skilled trade organization representing carpenters in New Jersey and New York State. Earlier, Quinoñes Perez was an associate with Kroll Heineman Carton, LLC, where she focused on labor law, securities fraud, election law and municipal law. From 2011-2012, she served as a judicial term law clerk for United States District Judge Michael A. Shipp. Prior to joining the Federal District Court, she was an attorney with Murphy Orlando, LLC and a registered lobbyist with Impact NJ, LLC. Quinoñes Perez currently serves as the chair of the Hunterdon County Democratic Committee. She has served as a councilwoman in the Town of Clinton (where she was the youngest member of the municipality's governing body and the only Hispanic woman to serve as an elected official in Hunterdon County), as a member of the Town of Clinton's Board of Adjustment, and as an aide to the governor and attorney general of New Jersey. She is vice president of the Northern Region for the Hispanic Bar Association of New Jersey. She previously served as a member of the Supreme Court Committee on Women in the Judiciary and the Board of Directors for the Girls Scouts Heart of New Jersey. She has been featured in Hispanic Executive Magazine, listed by PolitickerNJ on the 40 Under 40 Power List, named as one of New Jersey's top 50 rising stars, and featured in The Star-Ledger as a Person of Interest. In 2009, Quinoñes Perez received the National Association of Women Lawyers Award. After graduating from law school at Rutgers-Camden, she clerked in the Appellate Division of the Monmouth County Prosecutor's Office and for the Honorable Lisa P. Thornton in the Superior Court of New Jersey. She is an adjunct professor at New Jersey City University.
Stacy Schuster
Public Affairs Consultant and Executive Director of Women for a Stronger NJ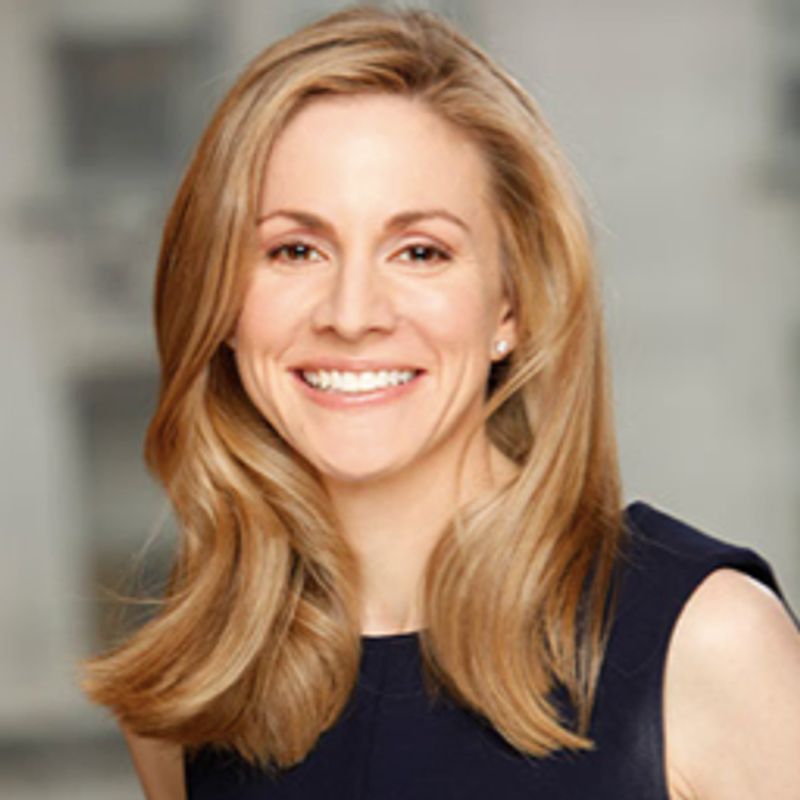 Stacy Schuster is a veteran political strategist and the founding executive director of Women for a Stronger New Jersey. She has worked on dozens of campaigns at the federal, state, and local level. Before starting WSNJ, she served as chief political advisor and campaign manager to former Celgene CEO, Bob Hugin, in his bid for the United States Senate. Between campaigns, Stacy spent a decade working in higher education and has extensive experience leading policy, public affairs, and advocacy efforts on behalf of nonprofit organizations. Stacy received her MPA from the University of Pennsylvania and her BA from Rider University. She and her husband, David, have two children, Harrison and Olive.