This roundtable features women in the Asian American community who have been involved in public leadership in various ways, including elected or appointed officials, campaign workers, and non-profit leaders. 
The Rising Stars session will begin as a panel to address issues of particular interest to Asian American women, including overcoming cultural barriers, finding mentors and role models, and serving a diverse population. For the last 30 minutes of the session, panelists and participants will be sent to breakout rooms so that participants have a chance to interact with speakers in a small group discussion.
Panelists
Laura Zhang Choi
Board of Education, Greenship Township School District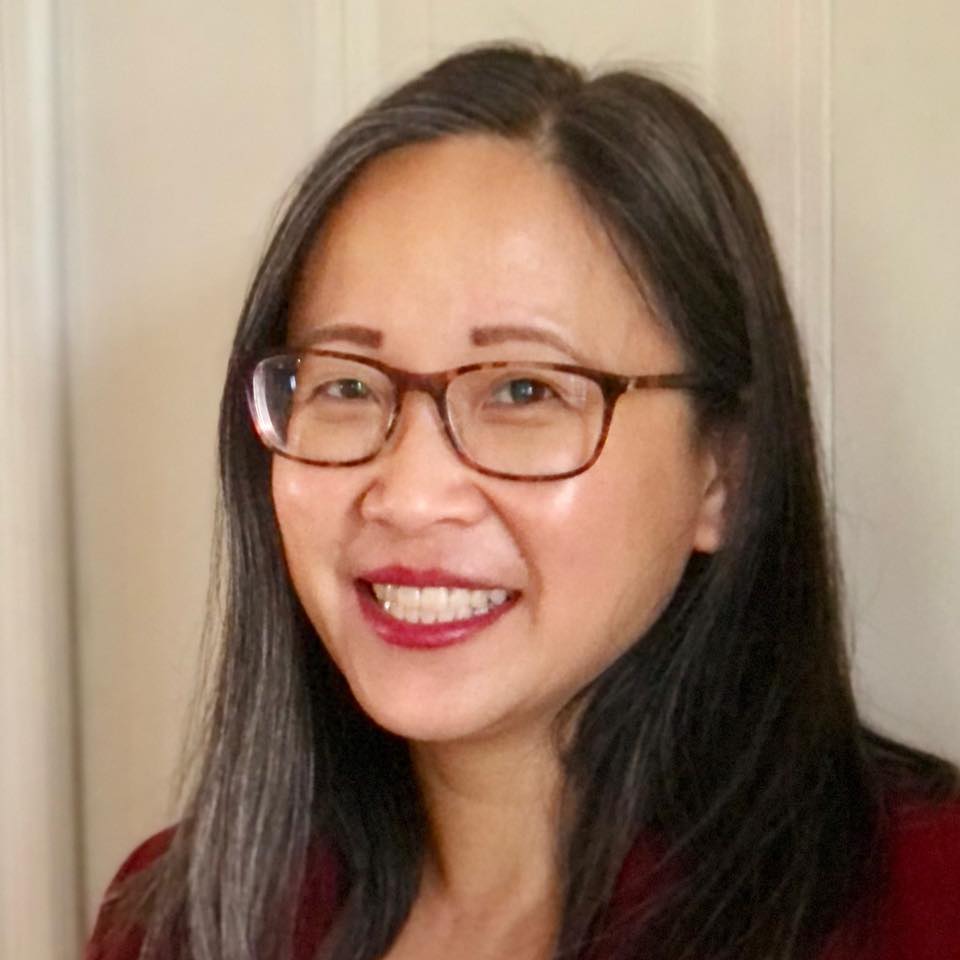 Laura Zhang Choi is a member of the school board of Greenwich Township School District in Warren County, NJ, among many other titles and work that she is passionate about. She is a Chinese American mother of three Chinese Korean American children. She is the Director of Christian Education at Stewartsville Presbyterian Church and a member of the steering committee of API Rainbow Parents of PFLAG NYC/NJ. She is a homebound instructor for NJ students recovering from mental health crises. She is a graduate of Princeton Theological Seminary and currently completing her Master of Divinity at New Brunswick Theological Seminary and is under care for ordination in the Presbyerian Church (USA). Laura often finds herself working in the intersections of faith and justice, as she herself stands in the intersection of many identities as a woman, immigrant, educator, parent of a child in the LGBTQ+ community, faith leader, community activist and organizer, always seeking to undo harm and restore justice. She is deeply committed to racial and educational equity and is grateful for the opportunity to have been an ally with Make Us Visible NJ to make AAPI Curriculum a reality for all K-12 students in NJ. 
Jannie Chung
Councilwoman, Closter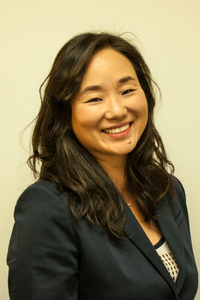 Jannie Chung has been living in Closter for almost 30 years.  Her family owned a frozen yogurt store in town, Yogurt Lovers, for over 15 years.  She continues to live in her childhood home with her husband, her 5 year old son, 2 dogs, 2 goldfish and a hamster a named Ollie.  Elected as a first time Councilwoman and a first ever Korean American elected official in Closter she is very humbled and proud to be a liaison for the community. Jannie is currently serving on the Human Resources Committee, Public Safety and is acting chair of the Public Works Committee.  She also sits on the Zoning Board of Adjustment and Board of Health as council liaison.  She is very excited to learn from and contribute to our wonderful town.
S. Nadia Hussain
Board of Education, Bloomingdale School District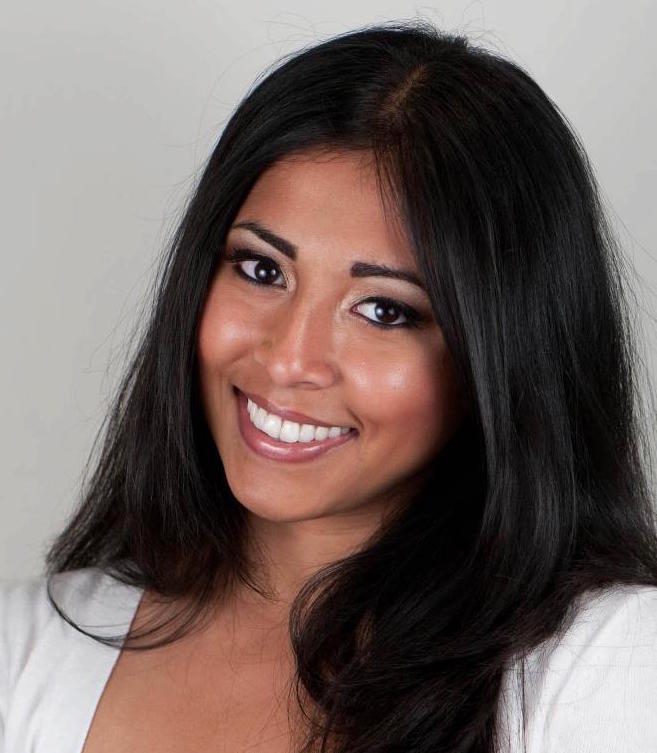 S. Nadia Hussain is the Maternal Justice Campaign Director at MomsRising, where she works on issues relating to maternal mortality and morbidity, reproductive justice, mass incarceration reform, and police reform, all with a focus on racial justice. She has a deep passion for connecting grassroots work to systemic change and reform and increasing the political involvement and representation of women and marginalized communities. She currently serves on the National Board of Directors of the American Civil Liberties Union (ACLU) as the Affiliate representative from the New Jersey ACLU Affiliate. On the ACLU-NJ Board, she also serves as Affiliate Equity Officer and is the co-founder of the Bangladeshi American Women's Development Initiative (BAWDI), a community initiative empowering Bangladeshi women and girls in NJ. Prior to this, she was Program Director at the Andrew Goodman Foundation, where she developed and led their Vote Everywhere program, focusing on making voting more systematically accessible for communities around the country. Nadia has also worked to organize youth of color in Richmond, CA, taught photojournalism classes to refugee students in Oakland, CA and served as a domestic violence advocate for South Asian women and families. Nadia lives proudly in New Jersey with her fellow do-gooder husband, Roberto, her highly rambunctious toddler, and two cuddly cats.
Kani Ilangovan, M.D. 
Make Us Visible NJ Founder and Board Member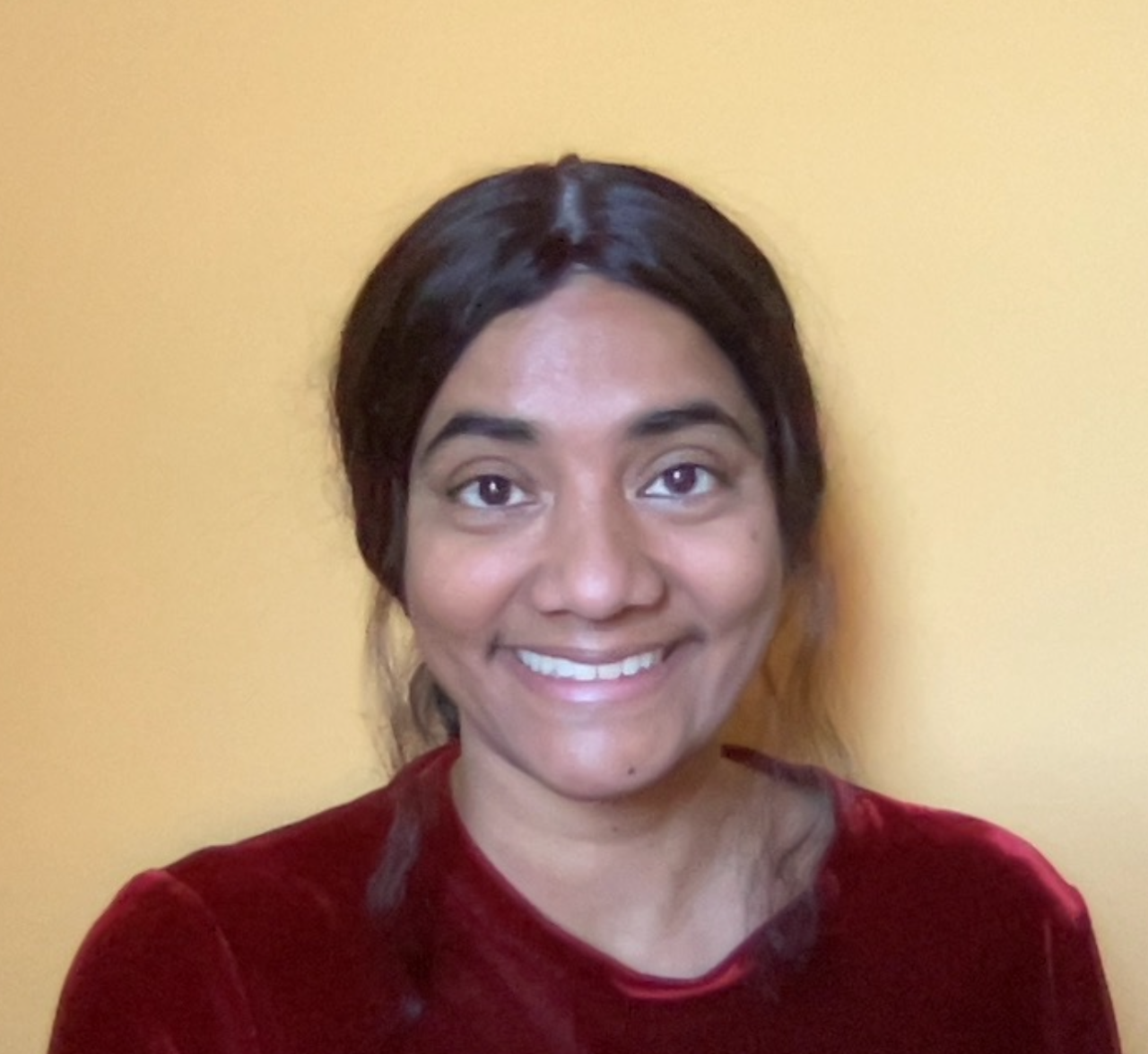 Dr. Kani Ilangovan is the founder and a board member of Make Us Visible NJ. She is also a child, adolescent and adult psychiatrist and mother. As a psychiatrist, she sees the lifelong impact of racial trauma and the physical and mental toll on children and our communities. She is so grateful to the NJ legislature and Governor Murphy for passing the AAPI Curriculum Bill and establishing the DOE Commission on Asian American Heritage.
Thuy Anh Le
Former Member, Board of Education
Hillsborough, NJ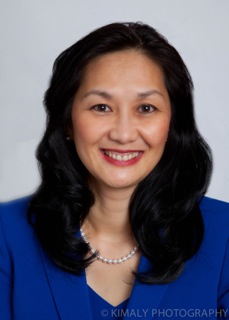 Thuy Anh Le is a medical writer for the pharmaceutical industry who enjoys giving back to her community especially on issues related to the environment, education, and to women and young girls. As a result of these passions, she has served as a Hillsborough Board of Ed member, Girl Scout leader and trainer, Chair of Sustainable Hillsborough, member of the Somerset County Commission on the Status of Women, Leadership Somerset, and member of the Raritan Valley chapter of Citizens Climate Lobby.  As a Rising Stars Committee member at the Center for American Women in Politics for the past 6 years, she has been a panelist at the 2014 Rising Stars session to talk about her experience as a Board of Ed member and then at a New Leadership program called Teach a Girl to Lead. During this year's Rising Star session, she would like to highlight her work as a founding member of Friends of Hillsborough Open Space (FOHOS) which successfully defeated the diversion of Open Space tax dollars that Township Committee members had voted unanimously to include as a 2013 ballot question. She would like to encourage others to have a voice for issues that matter to them. She is also Founder of Optimed Communications
Shepa Uddin
Councilwoman, Franklin Township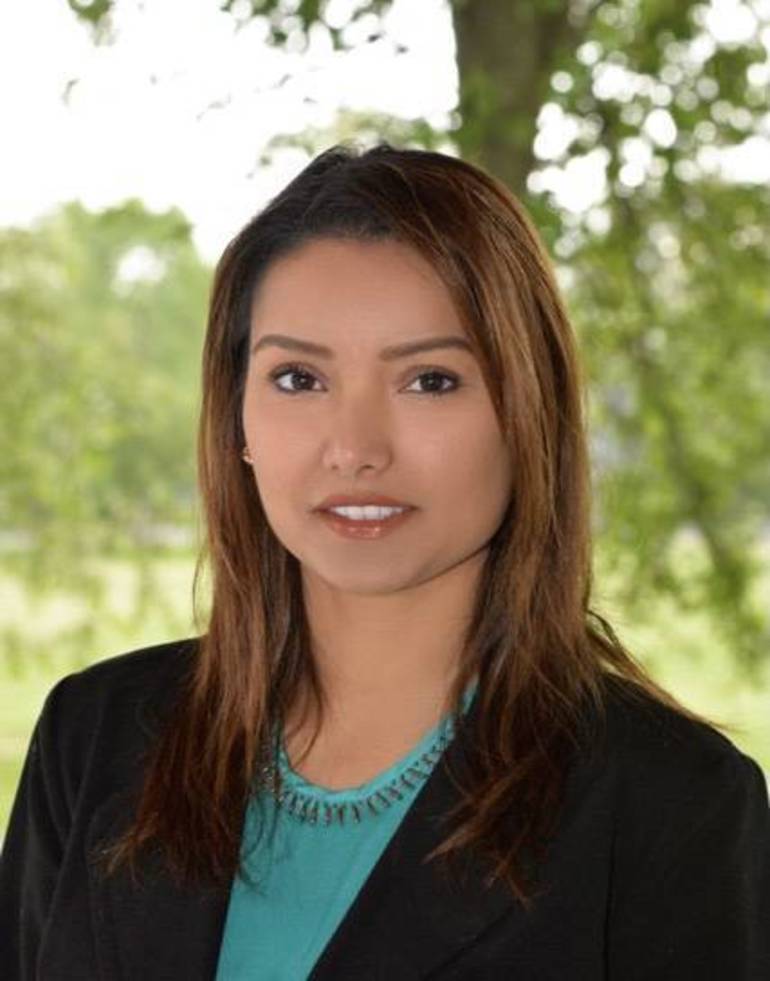 Shepa Uddin is the second ward Councilwoman for Franklin Township, Somerset County. As a full-time working parent and business entrepreneur, she brings over 15 years of IT professional skills and expertise to the table in her role as Councilwoman. She is a small business owner and understands the concerns and challenges of owning a local business in town. Uddin is one of the ambassadors of the Franklin Food Bank. In addition, she serves on multiple committees such as Land Use, Public Works, and Fire Prevention.  She is committed and passionate in serving her residents to the best of her ability.