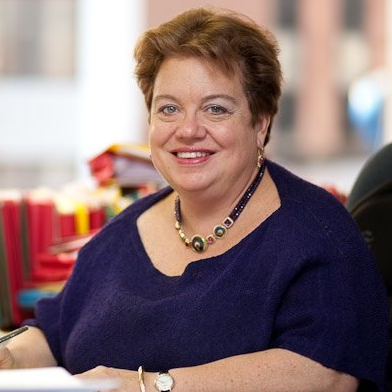 Celinda Lake
President, Lake Research Partners
One of the nation's leading pollsters, Celinda Lake will offer key advice for women candidates to utilize in their own campaigns moving forward. She will provide skill-building information around public opinion research on women candidates, including key findings on how women candidates are perceived during times of crisis, the advantages and disadvantages facing women running for office, the likeability vs. qualifications conundrum, and messages that are convincing to voters to support women candidates. She'll also discuss the support that women need and how to respond to sexist media coverage.
About the speaker:
Celinda Lake is one of the Democratic Party's leading political strategists, serving as pollster and senior advisor to President-Elect Biden, the national party committees, and dozens of Democratic incumbents and challengers at all levels of the electoral process. Celinda and her firm, Lake Research Partners, are known for cutting-edge research on issues including the economy, health care, the environment, and education, and have worked for a number of institutions including the Democratic National Committee (DNC), the Democratic Attorneys General Association (DAGA), AFL-CIO, SEIU, CWA, IAFF, NRDC, ecoAmerica, NARAL, Human Rights Campaign, Planned Parenthood, The Next Generation, EMILY's List, VoteVets Action Fund, and the Kaiser Family Foundation. Her international work has included work in Liberia, Belarus, Ukraine, South Africa, and Central America. Celinda is one of the nation's foremost experts on electing women candidates and on framing issues to women voters. American Politics calls Celinda a "super-strategist or, better yet, the Godmother," and Working Woman says she is "arguably the most influential woman in her field." She is renowned for her groundbreaking research on single women voters in conjunction with the Voter Participation Center and has helped elect numerous female candidates, including Representative Alexandria Ocasio-Cortez, former Senator Barbara Mikulski – also known as the "Dean" of Women Senators –  former Arizona Governor Janet Napolitano, former Houston Mayor Annise Parker, former Attorney General Patricia Madrid – the first Hispanic woman Attorney General in New Mexico– and former Senator Carol Moseley-Braun in her historic victory to become the first African-American woman to be elected to the United States Senate. Celinda has also worked with Speaker Nancy Pelosi, the first female Speaker of the House. Celinda has a long record of defeating incumbents, including congressional races for former Representative Donna Edwards, Representative Jerry McNerney, and former Representative Tim Walz. Celinda has also defeated several incumbents in the Senate, electing Senator Debbie Stabenow in Michigan, Senator Jon Tester in Montana, and former Senator Mark Begich in Alaska. She polled for West Virginia Governor Bob Wise's win over incumbent Cecil H. Underwood. And, in 2006, Celinda was an integral part of the successful effort to help Democrats take back control of the House of Representatives.