Facts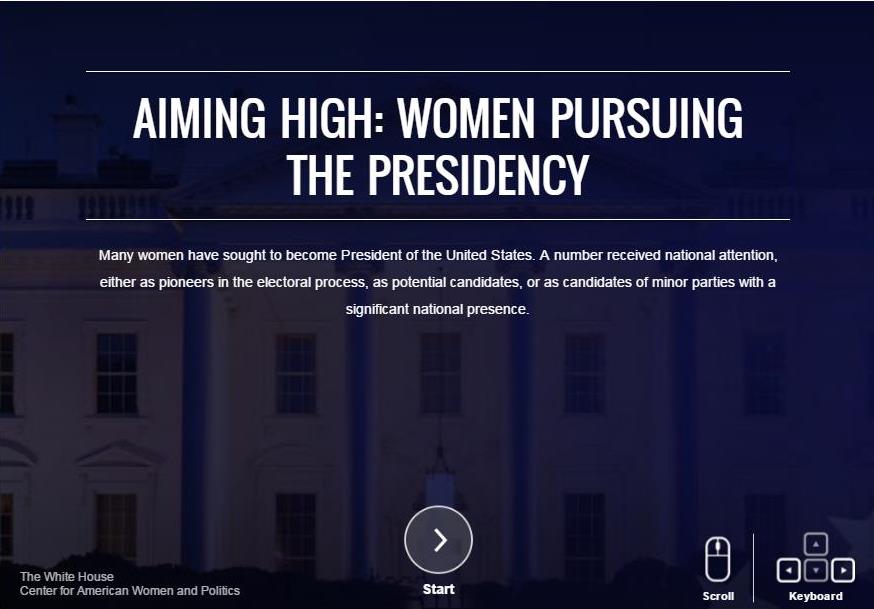 Women in Presidential Cabinets
A listing of current and past women presidental cabinet officials.
High-Level Presidential Appointments
List includes cabinet or cabinet-level positions, U.S. Supreme Court and other high-level positions.
Women Presidential and Vice Presidential Candidates
Fact sheet on all women who have run for U.S. president and vice president.
Aiming High: Women Pursuing the Presidency
A Google Cultural Institute exhibit conveying the history of American women seeking the nation's highest office in images and video.
Research