Vice President

Kamala Harris (D)
Kamala Harris became the first woman to hold the office of Vice President on January 20, 2021. She is also the first woman of color, the first Black person, and the first South Asian person elected to this office. Previously, Vice President Harris served in the U.S. Senate as well as California's Attorney General.
Facts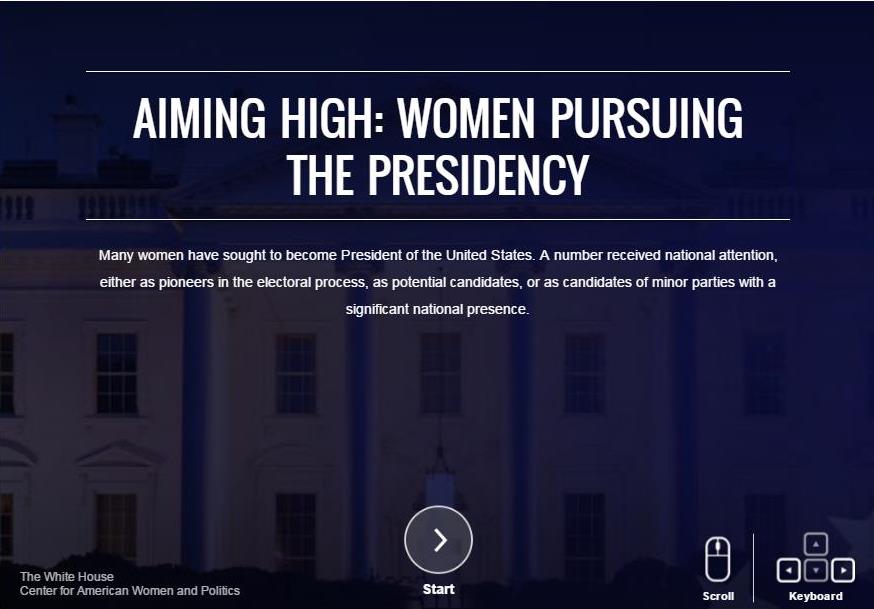 Women in Presidential Cabinets
A listing of current and past women presidental cabinet officials. Nominees will be added as they are confirmed.
High-Level Presidential Appointments
List includes cabinet or cabinet-level positions, U.S. Supreme Court and other high-level positions.
Women Presidential and Vice Presidential Candidates
Fact sheet on all women who have run for U.S. president and vice president.
Aiming High: Women Pursuing the Presidency
A Google Cultural Institute exhibit, curated by CAWP, conveying the history of American women seeking the nation's highest office in images and video. 
Research