Art Imitates Life...in Politics
Six of this year's nine
Best Picture Oscar nominees
are based on true stories – from
12 Years a Slave's
adaptation of Solomon Northrup's 1853 memoir to
American Hustle's
admission that "some of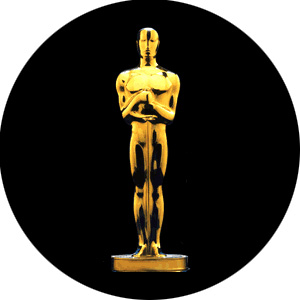 this actually happened" in the FBI's Abscam operation. Whether nearer to or farther from the truth, these movies demonstrate the ways in which the art of film draws from the realities in life. In politics, one of those realities is the dearth of women in elected office. Despite the progress in recent decades, women still represent
less than a quarter of elected officials
at the state, statewide, and federal levels. Even fewer elected women make it to the big screen. In a
recent analysis
of family films released between 2006 and 2011, the Geena Davis Institute on Gender in Media found
no
speaking character
played a powerful American female political figure, compared to 45 U.S. male politicians. And among films with a more adult audience, very few films with prominent political women characters, especially from the U.S., come to mind. Look for lists of movies with fictional political women leads and the most commonly cited films date back more than a decade, with Joan Allen's portrayal of a vice presidential nominee in
The Contender
(2000) and Glenn Close as Vice President in
Air Force One
(1997). The most recent films based on real-life female politicians profile women leaders from outside of the United States (e.g.
The Iron Lady
(2011),
The Lady
(2011),
The Queen
(2006)). Fictional and memorialized American male politicians are easier to find in film history. Last year's Oscar season buzzed with portrayals of two male presidents in
Lincoln
(2012) and
Hyde Park on Hudson
(2012). The year before,
The Ides of March
(2011) received an Oscar nomination for its screenplay about a male presidential contender. And few female roles compare to those  of Kevin Kline as President Bill Mitchell in
Dave
(1993)or Michael Douglas as President Andrew Shepherd in
The American President
(1995). So have films settled for the status quo by leaving political women out of the equation? Not entirely. While few, there are examples of films introducing audiences to fictional political women leaders. In 1931, just over a decade after women won the right to vote, Oscar-winner Marie Dressler played Hattie Burns, a middle-aged widow turned mayoral candidate in
Politics (1931)
. In 1947, a year when only eight women served in the U.S. Congress, Loretta Young played Katie Holstrom, a farm girl turned Congresswoman, in
The Farmer's Daughter
.
Project Moonbase
, a futuristic film released in 1953, is recognized as the first film with a woman president, though she is never seen on screen. A decade later, Polly Bergen played President Leslie McLoud in
Kisses for My President (1964)
, a comedic take on the challenges that might face the first female president (and her male spouse) upon moving into the White House. That year,
real
U.S. Senator Margaret Chase Smith (R-ME) became the
first woman to have her name placed in nomination for the presidency
by either of the two major political parties. Life imitating art? Maybe. At the
Center for American Women and Politics
, we know that Marian Wright Edelman's reminder that "you can't be what you can't see" is especially true when it comes to women and elected office. In addition to increasing the number of elected women who can serve as role models in real life, bringing more elected women – whether fictional or not – to the big screen can help to alter the image of political leadership so that a President Leslie McCloud doesn't seem so far from reality.
We're looking for your help! Here is a working list of fictional films with elected women characters. Can you add to this list? Post a comment here or on our Facebook page with additions.
Politics (1931):
Middle-aged widow Hattie Burns (Marie Dressler) becomes fed up when local small-town politicians ignore corruption and decides to run for mayor herself.
The Farmer's Daughter (1947):
Katie Holstrom (Loretta Young) plays a farm girl who ends up working as a maid for a congressman and his politically powerful mother. After voicing her opinion at a public meeting, she is backed by leaders of the opposition party for a coming election to fill the seat of a deceased congressman. After her opponent attempts to smear her, Katie is proposed to by the congressman for whom she worked and, then, wins the support of his powerful mother, assuring her election. In the final scene, Glenn carries Katie across the threshold of the United States House of Representatives
.
Key to the City (1950):
At a mayors convention in San Francisco, ex-longshoreman Steve Fisk meets Clarissa Standish (Loretta Young)  from New England. Fisk is mayor of "Puget City" and is proud of his rough and tumble background. Standish is mayor of "Winona, Maine", and is equally proud of her education and dedication to the people who elected her. Thrown together, the two opposites attract and their escapades during the convention get each of them in hot water back home.
Project Moonbase (1953):
A woman is president of the US in the script, but the character is never seen on screen.
Kisses for my President (1964):
When the women of America join together on election day and elect a Leslie McCloud (Polly Bergen) as the US President, things get a little awkward. Especially for her husband Thad NcCloud. He, as First Husband, must take over the job as The First Lady, in the women's groups and garden parties.
Whoops Apocalypse (1986):
Loretta Swit is Barbara Adams, the first female president. She was only sworn in office when the previous president, an ex-circus clown (a parody of Ronald Reagan's entertainment career), died after asking a journalist to hit him in the stomach with a crowbar as a test of physical strength (a take on the death of Harry Houdini).
Air Force One (1997):
Glenn Close plays the Vice President of the United States.
The Contender (2000):
Sexy secrets from a woman's (Joan Allen) past come to light as she runs for Vice President.
The Woman Every Man Wants/Perfect Love (2001):
Sally Champlin plays the role of female president in this futuristic sci-fi film.
Mayor Cupcake (2011):
A hard-working cupcake maker (Lea Thompson) is inadvertently elected mayor of a small town burdened with debt. Uneducated, she relies on her street smarts to clean up the town.