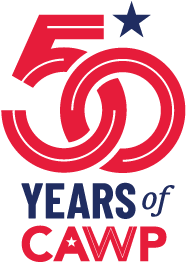 New research funded by a grant from the Center for American Women and Politics (CAWP), a unit of the Eagleton Institute of Politics at Rutgers University, shows alarming rates of violence, harassment, and threats directed at American mayors, and overlapping marginalized identities affect these experiences in significant ways. This research is described in the new CAWP Research Grant Brief Gender and Race Differences in Mayors' Experiences of Violence. Moreover, these experiences have disproportionate effects by gender and race/ethnicity: 44.3% of non-Hispanic white women and 31% of women of color have considered leaving office because of hostile experiences, compared to 30.2% of non-Hispanic white men and 20% of men of color.
Researchers on this project are Rebekah Herrick (Oklahoma State University), Sue Thomas (Pacific Institute for Research and Evaluation), Heidi Gerbracht (formerly of Equity Agenda and the Women Mayors Network), and Emily Miota (formerly of the Mayors Innovation Project).
Tomorrow, September 21st from 2pm – 4pm ET, the team behind this research will participate in a CAWP Open Channel, a virtual unstructured Q&A session open to members of the media. There will be no formal briefing, but journalists are welcome to join the session when they like, for as long as they like, to ask questions about this research. Participants will include Herrick, Gerbracht, and CAWP Director of Research Kelly Dittmar. Join this CAWP Open Channel any time from 2pm – 4pm ET at this link using the passcode 519267.
Some additional findings in this CAWP Grant Research Brief:
Among all mayors, more than 90% reported experiencing psychological violence at least once during their tenure in office, almost one quarter of mayors reported at least one threat while in office, and slightly more than 15% suffered physical violence at least once while serving as mayor.
Non-Hispanic white women reported more psychological violence than men.
Women of color experienced more threats than other groups.
Women faced more gendered violence than men.
Women and men of color experienced more racial violence than non-Hispanic white men and women mayors.
Women faced more sexualized violence than men.
Violence depressed the willingness of people to serve and distracts mayors from doing their jobs.
CAWP Research Grants fund research that helps to identify and address barriers to and opportunities for women's political power; they are possible thanks to the generosity and commitment of Pivotal Ventures, a Melinda French Gates company. CAWP has thus far funded 21 projects through our CAWP Research Grants that address a wide array of issues facing women as voters, candidates, officeholders, and activists. Learn more about the program, and the 2020 and 2021 grantee cohorts, at the CAWP Research Grants page