Potential Gains and Milestones for Women in Yesterday's Primaries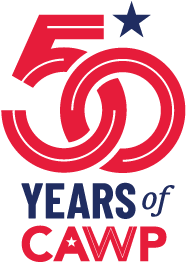 Primary elections were held yesterday in Idaho, Kentucky, North Carolina, Oregon, and Pennsylvania, and the Center for American Women and Politics (CAWP), a unit of the Eagleton Institute of Politics at Rutgers University, is tracking results for women candidates in these contests. Full results are available on the Election Analysis page on the CAWP website. There are still a number of races featuring women candidates that remain too close to call, so this page will update as results are determined. Complete context about women in the 2022 elections, including candidate lists, summaries, and historical comparisons, are available via CAWP's Election Watch.
Among the most notable results for women:
Former Chief Justice of the North Carolina Supreme Court Cheri Beasley (D) won the Democratic nomination for U.S. Senate in North Carolina. If elected, Beasley would be the first Black woman elected to the U.S. Senate from North Carolina and the first Black woman elected statewide outside of judicial offices. Zero Black women currently serve in the Senate.
North Carolina has already reached a new high for women major-party nominees for the U.S. House. All incumbent women are favored to win re-election in November, in addition to the all but assured election of a new woman in the all-woman open-seat contest in NC-04 where State Senator Valerie Foushee (D) is favored.
Former Speaker of the Oregon House Tina Kotek (D) won the Democratic nomination for governor of Oregon. Kotek was the nation's first openly-lesbian speaker of a state house. If elected, Kotek would be the first openly-lesbian woman governor in the U.S. Incumbent Governor Kate Brown (D), who identifies as bisexual, was the first openly LGBTQ woman elected governor in the U.S. The Republican primary contest for governor remains too close to call but former State Representative and House Minority Leader Christine Drazen (R) is currently leading, creating a potential all-woman gubernatorial contest in November. Either woman would be the third woman governor of Oregon, though Drazen would be the first Republican woman to hold the post.
Oregon could see gains for women in their U.S. House delegation, including current Commissioner of Labor and Industries and former State Senator Val Hoyle (D) winning the Democratic nomination in Democratic-leaning OR-04. Two women who identify as Latina are also currently leading in Democratic primary contests in Democratic-leaning districts; both would be the first Latinas elected to Congress from Oregon.
Women were largely unsuccessful in their congressional bids in Kentucky, making it unlikely that a woman will join Kentucky's all-male congressional delegation as a result of the 2022 election.
State Representative Carrie DelRosso (R) has won the Republican nomination for the open-seat contest for lieutenant governor of Pennsylvania. No Republican woman has served as lieutenant governor of Pennsylvania. DelRosso appears to be the only woman statewide major-party nominee in Pennsylvania this year, with men already selected or leading in all gubernatorial and U.S. Senate contests.
State Representative Summer Lee (D) remains in a contest that is too close to call in PA-12. If she wins the nomination, she will be strongly favored to be the first Black woman elected to represent Pennsylvania in Congress.
Incumbent Lieutenant Governor Janice McGeachin (R) was unsuccessful in her Republican primary bid for governor of Idaho against incumbent Governor Brad Little (R). Another incumbent statewide executive official - Superintendent of Public Instruction Sherri Ybarra (R) – also appears to have been defeated in her primary bid for re-election. 
For more information, see the full analysis of how women fared in yesterday's contests on our Election Analysis page. Complete context about women in the 2022 elections can be found on CAWP's Election Watch.
Contact
Daniel De Simone: ddesimone@eagleton.rugters.edu; 760.703.0948