Ready to Run® Virtual Trainings Speaker Bios
Sign up for Ready to Run® Virtual Trainings here!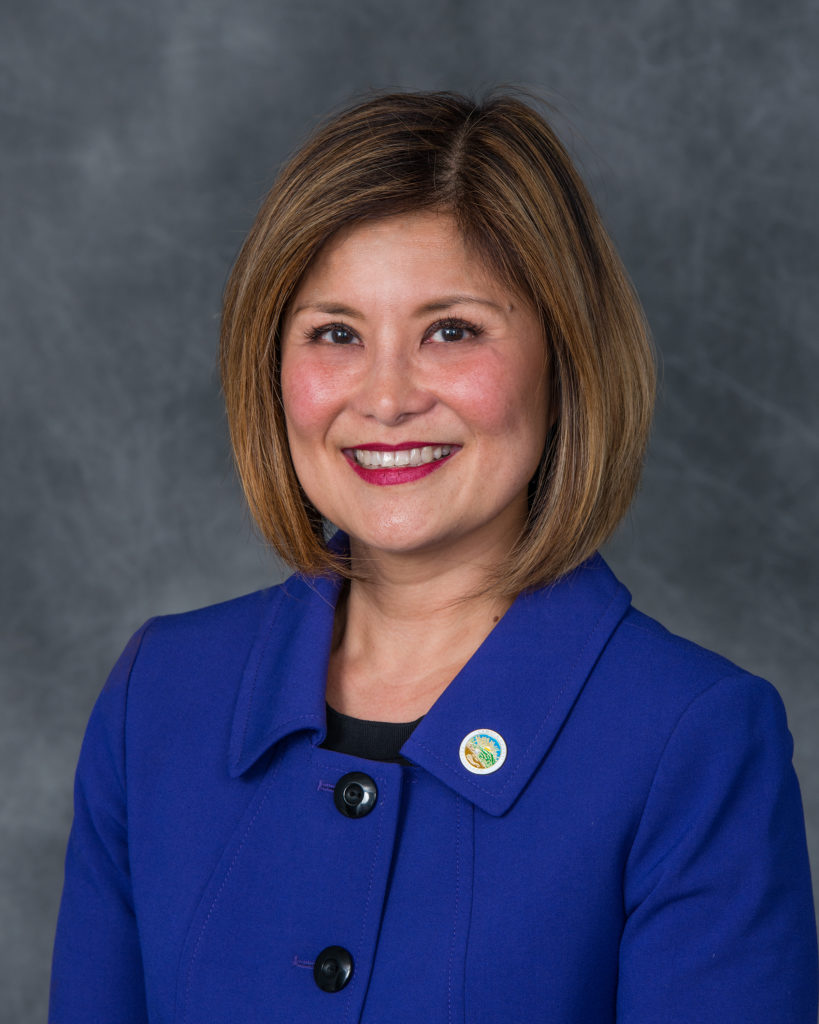 Susan Shin Angulo is Mayor of Cherry Hill, the first Korean-American woman to hold the office of Mayor in Cherry Hill and the State of New Jersey. Mayor Angulo is dedicated to working tirelessly and passionately to keep Cherry Hill a safe, thriving community.  She is committed to keeping neighborhoods strong and supporting effective public safety initiatives, so that Cherry Hill families are safe and can thrive as a community together. Mayor Angulo has pledged to work closely with Township Council to responsibly manage the Township's budget in an open and transparent manner, so that Cherry Hill residents can rely on stable property taxes and a government that is accountable to them. Mayor Angulo is also committed to finding ways to engage the younger members of our community and getting children involved at an early age. Mayor Angulo has a strong record of public service incorporating a broad range of responsibilities and accomplishments. From 2015 through 2019, Mayor Angulo served on the Camden County Board of Chosen Freeholders. At the time of her swearing-in in 2015, Angulo became the first Asian-American Freeholder in all of New Jersey's twenty-one counties.  As a Freeholder, she was responsible for overseeing the Camden County Department of Public Works and was the Freeholder liaison to the Camden County Mayor's Association and the Camden County Planning Board. Prior to her tenure on the Freeholder Board, Mayor Angulo served on the Cherry Hill Township Council.  At the time of her election in 2010, she became the first Korean-American woman to hold elected office in New Jersey.  Angulo also served as a member of the Cherry Hill Zoning Board of Adjustments and the Human Relations Advisory Committee.  Additionally, she is an alumnus of the Asian Pacific American Institute for Congressional Studies Leadership Academy and a volunteer member at the Food Bank of South Jersey. Most recently, she was featured in the publication: Korean Americans Who Have Empowered the Korean-American Community (Min, Pyong Gap 2014). Mayor Angulo received her Bachelors of Science degree in Biology from Wilkes University, and a Post Baccalaureate in Cytogenetics from Thomas Jefferson University. Professionally, she has worked as a genetic researcher at the University of Pennsylvania, and has held sales and marketing positions in the pharmaceutical and biotech industries. She is also experienced in commercial real estate management and redevelopment. Mayor Angulo is a frequent speaker on issues affecting the Asian-American community, public service, small business development, and international investment in New Jersey. She resides in the Charleston Riding neighborhood with her husband, Michael, and their two daughters.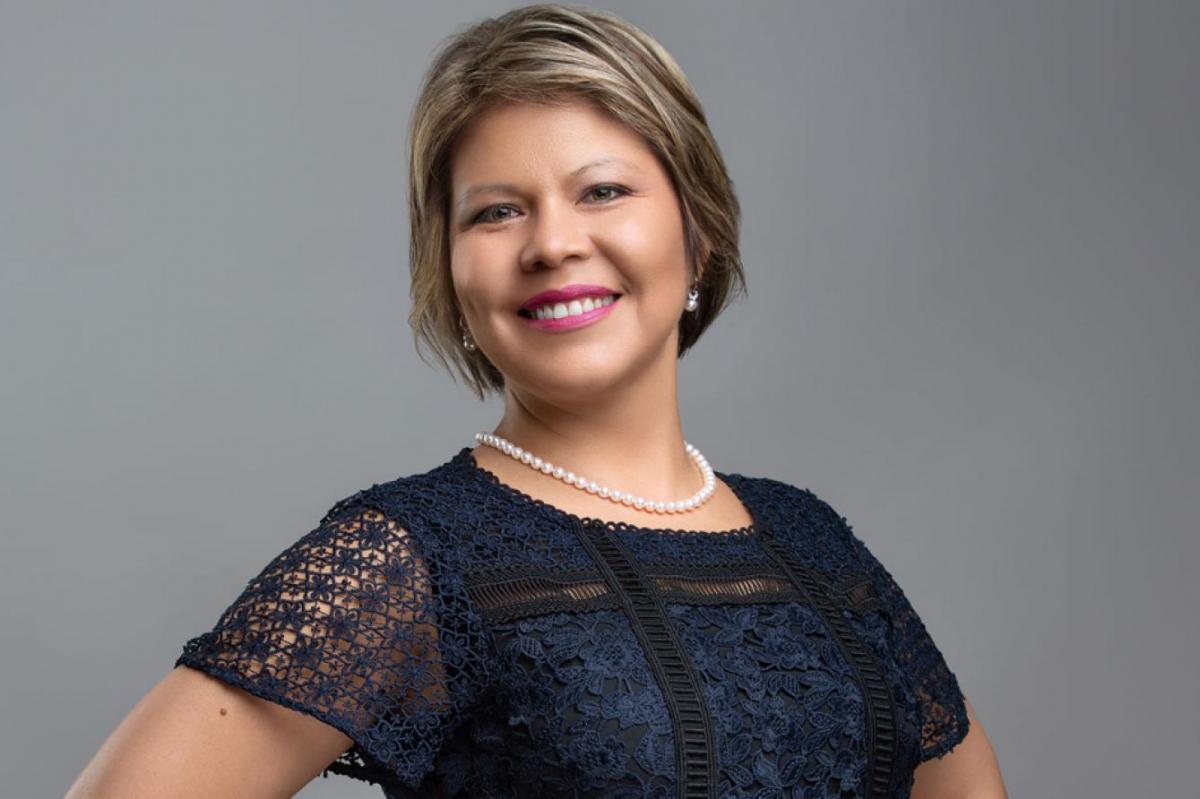 Dr. Patricia Campos-Medina is a visionary leader and educator with research, policy, legislative and program development experience. Applied experienced on the development of strategic union organizing, electoral and worker justice community campaigns. Strategic negotiator around changing organizational dynamics managing complex issues and budgets at the highest levels of decision making in labor movement and social justice organizations at local and national level. Currently, she is the Co-Director of The Worker Institute, ILR-Cornell University where she is a member of the leadership team that oversees the successful management of the Institute's vision and mission to advance collective bargaining, worker rights and economic justice via research and education on contemporary labor issues, to generate innovative thinking and solutions to problems related to work, the economy, and society.  Dr. Campos-Medina is an advocate for women empowerment. She is the current President of Latinas United for Political Empowerment Inc., an organization by Latinas for Latinas, that focuses on advancing policies that give a voice to Latinas in public policy and in politics. She currently serves as a board member of PODER PAC, a political action committee advancing women representation in government and politics. She is also a member of the Advisory Committee for Eleccion Latina/Ready to Run, a joint program of LUPE and the CAWP-Eagleton, Rutgers University-New Brunswick. Dr. Campos-Medina has been recognized as one of New Jersey's most influential political leaders by several publications: InsiderNJ's 100 Policymaker in 2019, 2018, and 2017; Observer/Politicker's 100 Power List in 2016; PolitickerNJ's Top 51 Most Influential Latino Leaders in New Jersey for 2015. In 2017, Patricia was recognized as one of El Salvador's "100 Most Influential Women in the Diaspora," an honor that she is especially proud of as an American citizen of Salvadoran descent.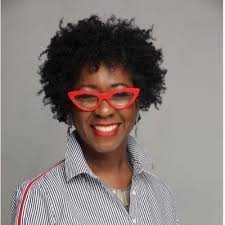 Marilyn D. Davis joined Altice USA in January 2017 as the New Jersey Area Director for Government Affairs, where she manages relations with elected officials and community partners and oversees legislative and regulatory matters. Previously, Davis worked at the Democratic National Committee as the National Director of Community Engagement, where she lead a team responsible for engaging stakeholders in the African American, Hispanic, AAPI, Jewish, LGBT, youth, women, ethnic, veterans, rural, organized labor and small business communities in electoral politics and civic engagement. She served in the Obama/Biden Administration as a political appointee at the U.S. Department of Labor where she worked under the leadership of Secretary Thomas E. Perez. As Deputy Director of the office of Public Engagement, Davis managed labor and African American outreach. She was also the president and chief executive officer of the consulting firm, Davis & Associates, LLC. As a consultant, she specialized in campaign management, fundraising, strategic development, political organizing, and community outreach. The 2016 Presidential cycle marked the fourth presidential campaign where Davis was involved in efforts to secure a Democratic victory. Davis has also served as chief of staff to Congresswoman Karen Bass (CA-37), and deputy commissioner of labor and deputy chief of staff under former Governor Jon Corzine (D-NJ). Additionally, Davis has worked as a national political representative for the American Federation of State, County and Municipal Employees and on numerous presidential, gubernatorial, state and local campaigns. Davis received her B.A. from the University of South Carolina and pursued graduate studies at Howard University.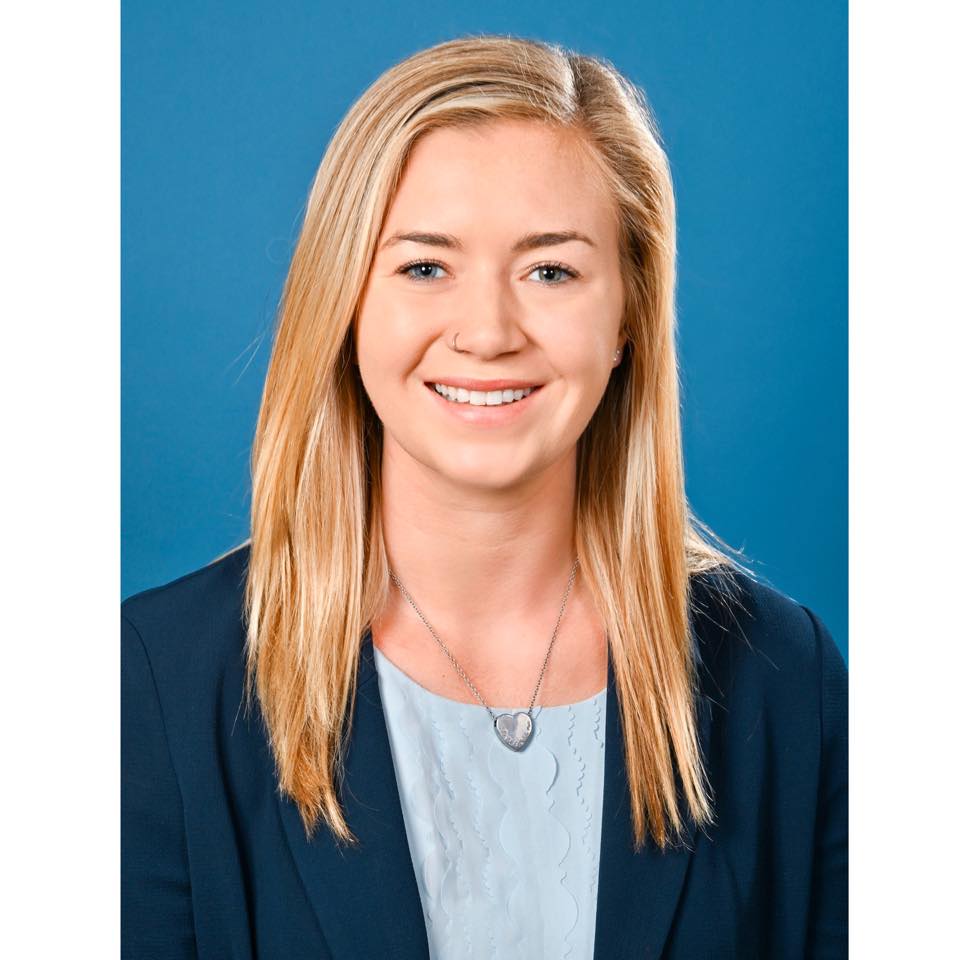 Alyssa Dawson, a 27-year old Westwood, NJ resident, currently serves as Chief of Staff to our State's newest Senator, Holly Schepisi (R-39). Alyssa served as the youngest councilwoman in New Jersey in 2018 after being appointed to finish an unexpired term in her hometown. In 2019, she ran on the Republican ticket for a seat on the Bergen County Board of Commissioners. Alyssa's career began in Trenton in 2015 where she worked in the Governor's Office and then for Lt. Governor Kim Guadagno during her gubernatorial bid in 2017. Alyssa currently is a member of the Borough of Westwood's Zoning Board of Adjustment. In her spare time, she enjoys playing basketball and is a passionate advocate for suicide prevention and awareness. Alyssa graduated summa cum laude in December 2014 from Concordia College-NY where she majored in History and played Division 2 basketball.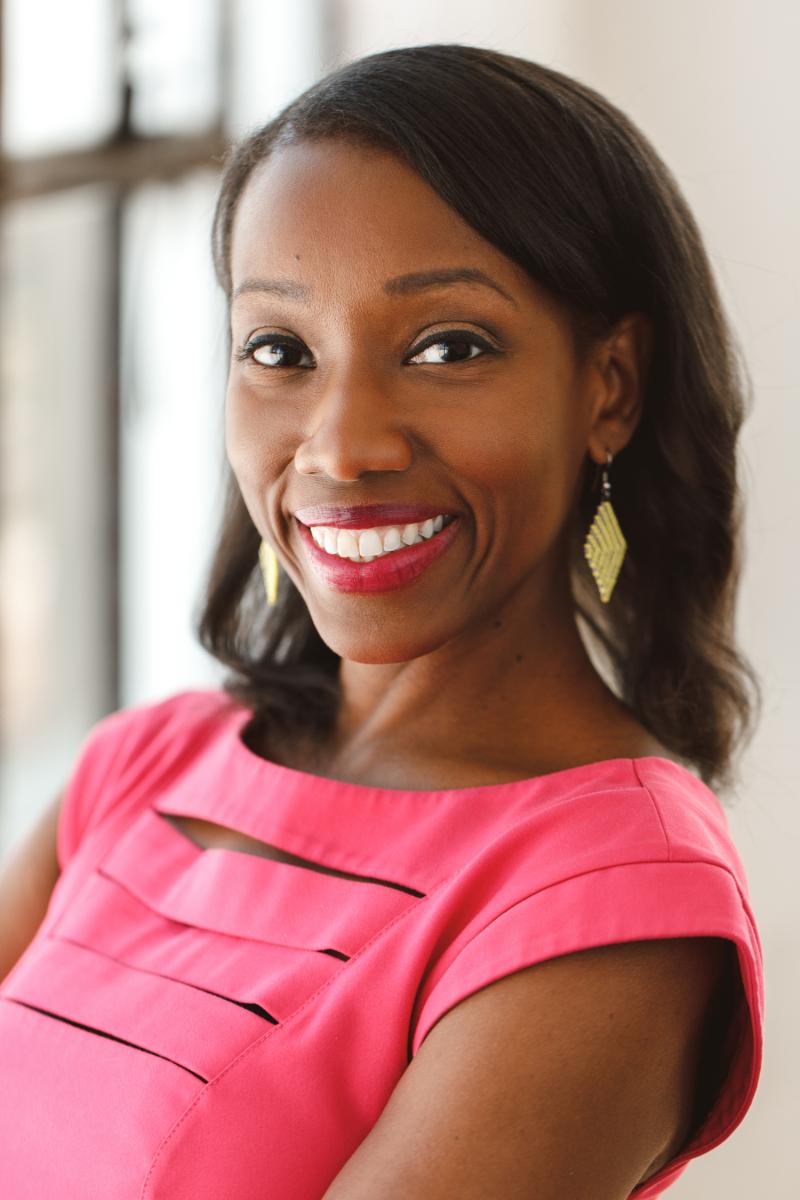 Tara Dowdell is the founder and President of TDG Speakers and Tara Dowdell Group, a marketing and strategic communications firm that helps socially conscious organizations and businesses grow. Tara appears regularly on MSNBC, CNN, and PIX11 News, where she provides progressive insight and analysis on a range of political, government, and business topics. Tara has addressed conferences and events such as the NYU Stern School of Business Women in Business Conference, Big Ideas in Higher Education Conference at Rutgers University, the Southern Women in Public Service Leadership Conference, the Center for American Women and Politics Ready to Run® Conference, the Colorado Black Women for Political Action 39th Annual Luncheon, and many more. Tara previously served as the Senior Manager of Government and Community Relations for the international shipping arm of the Port Authority of New York and New Jersey. Prior to joining the Port Authority, Tara served as Director of Appointments in the Office of the New Jersey Governor, the youngest person and the first Black person to serve in this role. As Director of Appointments, Tara led the office responsible for the selection, nomination, and appointment of individuals to over 550 state-wide boards and commissions. She began her career in government serving as a District Representative to Congressman Frank Pallone, Jr. Tara has also served in senior positions on several high profile federal, state, and local campaigns. In 2010, Tara was selected by the American Swiss Foundation to attend their prestigious Young Leaders Conference in Basel, Switzerland. In 2005, she had the distinction of competing for a job on the third season NBC's hit show, "The Apprentice." Tara has also been honored by Rutgers Business School, Colorado Black Women for Political Action, the NAACP, and the child advocacy nonprofit organization, Project Re-Direct. She also serves on the Steering Committee for the Center for American Women and Politics Ready to Run® Conference and is a member of Bethany Baptist Church in Newark, New Jersey. Tara is a graduate of the University of Virginia where she earned a Bachelor of Arts degree in Government.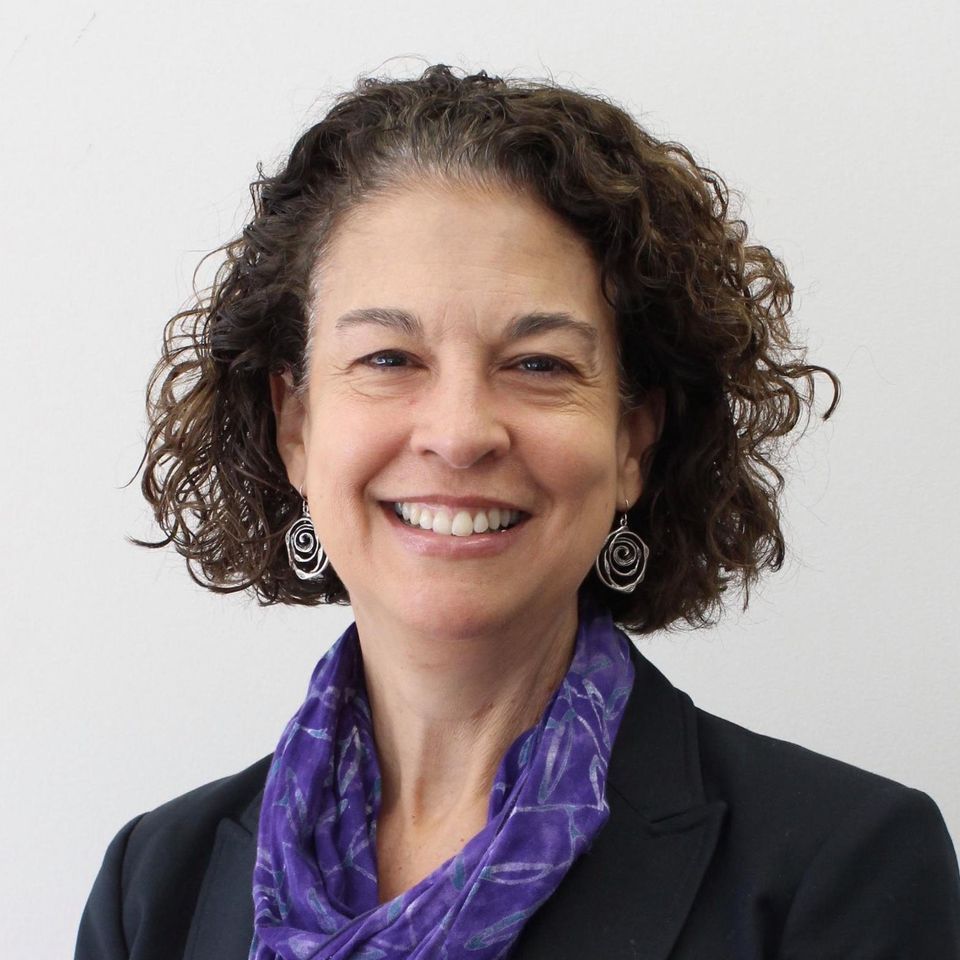 Amalia Duarte is a Mendham Township Committeewoman. Duarte worked as a reporter at the Los Angeles Times, The (Bergen) Record, and various magazines, including People, and was a freelance writer for the New York Times and other publications. She moved into corporate communications at Lucent Technologies and then a spinoff Avaya. Duarte joined Citigroup in 2004 and was the Vice President, Director of Communications for Citigroup's Operations & Technology unit, an organization of more than 22,000 staff worldwide. Since 2009, Duarte has been the Public Affairs Director at ECLC of New Jersey, a nonprofit based in Chatham that offers "Education, Careers & Lifelong Community" to more than 750 children and adults with special needs from around the state. In 2015, she began writing grants for the organization as well. Duarte was appointed to the Executive Board member of ASAH, the umbrella association for special-needs schools across the state and is a board member of the Alliance of Private Special Education Schools of North Jersey. She is a graduate of New York University with a B.A. in journalism and political science.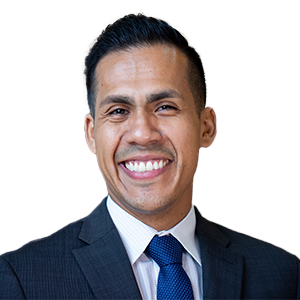 Mario Enríquez engages and informs the nation's network of LGBTQ elected and appointed leaders as Victory's Director of Constituent Engagement. He also leads the programming for the Annual International LGBTQ Leaders Conference, a gathering that attracts more than 500 attendees annually and is the preeminent leadership event for LGBTQ leaders looking to exchange ideas and determine legislative and policy priorities for the coming year. He was previously the Director of Domestic Programs at Victory where he oversaw a wide range of leadership programs and campaign trainings. For the past decade, Mario has had a strong record of public service and developing youth leadership programs. In 2010, Mario moved to Washington where he worked for UnidosUS (formerly National Council of La Raza), the nation's largest Latino civil rights organization focusing on building a pipeline of Latinx youth leadership. Mario was then selected in 2013 as a National Coro Fellow in Public Affairs in Pittsburgh, Pennsylvania – the nation's oldest leadership development program focused on exposing young professionals in the nonprofit, government, and business sectors. After completing graduate school in 2016, Mario returned to Washington to gain legislative experience where he was selected as the Higher Education Graduate Fellow with the Congressional Hispanic Caucus Institute (CHCI). He was placed in the office of Representative Eric Swalwell (D-CA) and the U.S. Senate Committee on Health, Education, Labor and Pensions (HELP) during his nine months on Capitol Hill. Mario received his bachelor's degree in sociology from the University of the Pacific in Stockton, CA and a Master's in Public Administration from the USC Price School of Public Policy in Los Angeles, CA.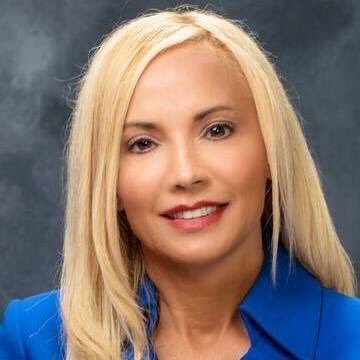 Janice M. Fields is Mayor of Bernards Township, New Jersey. Ms. Fields has served on the Township Committee since 1/1/2020. A resident of Bernards Township since 1992, she and her husband Barry have two sons, both of whom attended Bernards Township Public Schools and graduates of Ridge High School. Education: Janice attended Raritan Valley Community College and is a 2013 Leadership Somerset graduate. Community Services: Ms. Fields' community service has included serving as board member on both the Dewey Meadow Task Force and the Beautification Task Force. Additionally, she is founder and organizer of the First Responders' Appreciation Night. Ms. Fields has also served on Somerset County boards including Chair of the Commission on the Status of Women, past President of the Federation of Republican Women and the Office of Aging. Presently she is the Somerset County Republican State Committeewoman and the Republican Municipal Committeewoman, District 16. In 2016, Janice's long record of service, volunteerism and advocacy, coupled with her proud Italian heritage, were recognized by The Center for Italian and Italian American Culture, who honored her with the Woman of the Year award. The following year she received the prestigious Millicent Fenwick Award for public service from the Somerset County Federation of Republican Women. Professional Career: Janice started her career at the Traveler's Insurance Company in the Employee Benefits Department. She continued her career as the Human Resources and Accounting Manager at Holland Hitch of New Jersey in Whitehouse Station, and then co-founded Global Benefit Strategies in 2004, a Human Resources and employee benefits consulting firm, which was acquired in 2013. Ms. Fields recently consulted for Jersey First, a non-profit tax reform organization. There, she identified opportunities for community engagement, developed initiatives for outreach and executed strategies to build a stronger rapport with taxpayers and lawmakers.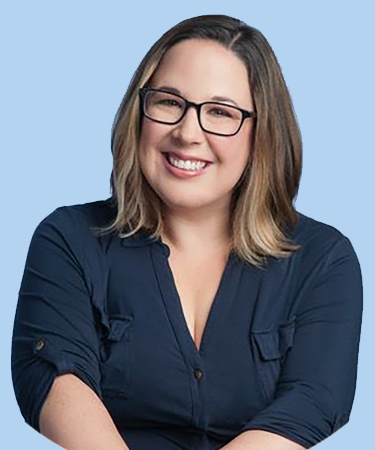 Abigail Gardner started her career in 2004 as an intern on the Kerry/Edwards campaign. Since then, she's worked for and with candidates up and down the ballot, including Erika Strassburger for Pittsburgh City Council, Lindsey Williams for Pennsylvania State Senate, and Pam Iovino for Pennsylvania State Senate. She worked on several statewide and federal races from 2004-2010. In 2011, Gardner joined the award-winning political and communications consulting firm SKDKnickerbocker. As a vice president, she helped corporate and non-profit clients with a range of issues and continued to consult for political campaigns and elected officials. She also created and led a staff development program. In 2015, she moved home to Pittsburgh to continue consulting work under a new venture: Scottie Public Affairs. The firm provides clients with strategic counsel, manages press relations, writes, edits, does graphic design and web development. Gardner is often tapped to lead media and public speaking trainings for political candidates. Scottie clients include national issue advocacy coalitions, candidates, public figures, corporate clients, authors, and more.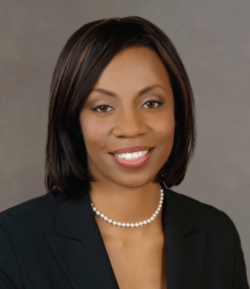 Angela Garretson is currently a commissioner on the Union County Board of Commissioners. She serves on the Union County Planning Board, Solid Waste Advisory Board, and the Advisory Board on the Status of Minorities.  Previously she was a representative on the Board's Policy & Administration Code Committee, Parks, Public Works and Facilities Committee and an alternate on the Fiscal Committee. Garretson has also spent time as an advisory board member of the Local Advisory Council on Alcoholism and Drugs (LACADA), Rutgers Cooperative Extension and is an advocate for the United Way of Greater Union County. In 2018, Garretson introduced the "Union County Academic Excellence Awards," a Board ceremony to honor high school valedictorians and salutatorians throughout the county. In 2001, she began her career at Rutgers University-New Brunswick's Eagleton Institute of Politics where she worked on city, state and national initiatives. Currently, she is employed at the New Jersey Institute of Technology (NJIT) as the Chief External Affairs Officer in the Office of the President. Garretson's political affiliations include membership in the Young Elected Officials Network, a national organization that prepares leaders who are elected by age 35 or younger, and she was a founding member of the women's and Black caucuses. Garretson is a life-long resident of Union County. She graduated from Montclair Kimberley Academy, earned her bachelor's degree in Business and Communications from Syracuse University and her master's degree in Public Administration, with honors, from Rutgers University.  Garretson is now completing her research on the topic of "university, business and urban school district partnerships" in a joint Ph.D. program at NJIT/Rutgers.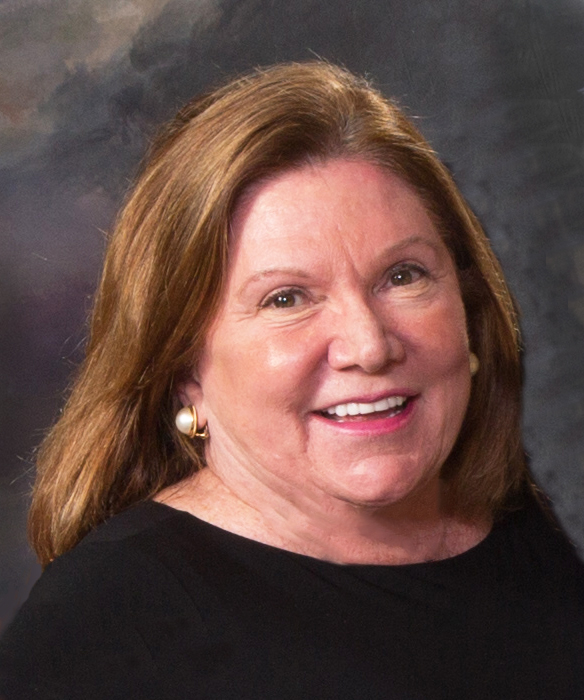 Gail B. Gordon, Esq., a native of Pittsburgh, PA, is of counsel to the law firm of Florio Perrucci Steinhardt & Fader with 5 offices in New Jersey and Pennsylvania. She also operates her own public affairs consulting firm. She is a member of the bar in New Jersey and Pennsylvania. She is well-recognized for her work in government & community relations, crisis management, as well as for her political, hospital and non-profit fundraising expertise. She represents several business entities, primarily those with an interest in business growth and economic development, environmental regulations and real estate transactions. Gordon began her career working on the press staff of Pennsylvania Governor (and later Attorney General of the United States) Dick Thornburgh while she was at Carnegie-Mellon University. Governor Thornburgh loaned her to EPA Administrator Anne Gorsuch to serve as a speechwriter during the administration of President Ronald Reagan. In the mid-80s, she joined the prestigious New York PR firm of Howard J. Rubenstein Associates, where she counseled clients with complex public relations challenges, such as US Tobacco, the defendant in the nation's first major products liability lawsuit. She became the firm's youngest senior vice president and left the firm to work directly with US Tobacco's president, former NFL great Nick Buoniconti. Gordon joined Mr. Buoniconti to create the Miami Project to Cure Paralysis, based at the University of Miami School of Medicine. The event they founded, "The Great Sports Legends Dinner," now in its 30th year at the Waldorf in New York City, still stands as one of the largest one-night fundraising events in the country. For her efforts, she was named University of Miami Medical Center's Woman of the Year in 1990. Returning to her native Pittsburgh to attend Duquesne Law School, she helped create the Mario Lemieux Foundation to benefit cancer and neonatal research with her friend hockey superstar Mario Lemieux — and assisted with various outreaches as he purchased the Pittsburgh Penguin hockey franchise out of bankruptcy in 2000. Since moving to New Jersey in 2008, Gordon has served as a member of Governor Chris Christie's Finance Committee, and as co-chair of Senator Joe Kyrillos' run for the US Senate. Ms. Gordon was named to Governor Christie's Transition Team in 2009. Governor Christie also named her to be chairperson of the 2011 and 2012 NJ Governor's Conference for Women, an annual 2-day event attended by over 1200 persons. She was honored in 2013 by the New Jersey Women's Political Caucus with the Carol M. Murphy Award presented to the "Republican woman who has had a successful career, demonstrated leadership, advanced policies in support of women and families and helped pave the way for the next generation of women." She was also named one of NJ's "100 Most Influential People" by Campaign and Elections magazine and in spring 2014 she was named "A Woman of Influence in New Jersey" at the New Jersey Commerce and Industry Association's annual symposium. Gordon also serves as vice chairman of the New Jersey Hall of Fame and as chair of the Hall's annual induction ceremony. She is also vice chairperson and a founder of the Dick Thornburgh Center for Law & Public Policy at the University of Pittsburgh and on the Foundation Board of the Hackensack University Medical Center which recently merged with the Meridian Health System to become New Jersey's largest private employer. She is also on the advisory board of Community Options, a charity focused on housing and employment options for persons with disabilities. She and her husband, Senator Robert M. Gordon (NJ-38) are the co-chairs of the annual 5K Cupid's Chase run held throughout New Jersey. Gordon has spoken to many diverse audiences including those at: Berkeley College, Rutgers University, University of Pittsburgh and Yale University. She also annually teaches two seminars at Rutgers University aimed at introducing young people to the political process. Sometimes referred to as the "Mary Matalin and James Carville" of New Jersey, Gordon's husband is Democrat Bob Gordon, 3-term state senator and member of New Jersey Senate leadership.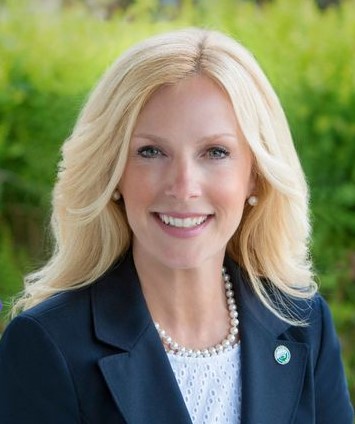 Christine Hanlon, Esq. was elected Monmouth County Clerk in November 2015. Previously, Hanlon was of counsel to the law firm of Archer & Greiner, PC.. She practiced law for over 20 years with a focus on government affairs and municipal law. She is also a former commissioner on the Monmouth County Board of Elections. Hanlon received her law degree from Fordham University in 1992, following her graduation from Barnard College, Columbia University. After law school, she was law clerk to the Honorable A. Simon Chrein, chief United States magistrate judge for the Eastern District of New York. She then served as an assistant district attorney in Bronx County, New York, prosecuting white collar, narcotics and violent felony cases as a member of the Arson and Economic Crime Unit. Hanlon currently serves as first vice president of the Monmouth County Bar Association and is a trustee for the Monmouth County Bar Foundation. She is also a former president of the Greater Ocean Township Chamber of Commerce. She served on the Ocean Township Human Services Alliance Council as well as the Ocean Township Community Emergency Response Team.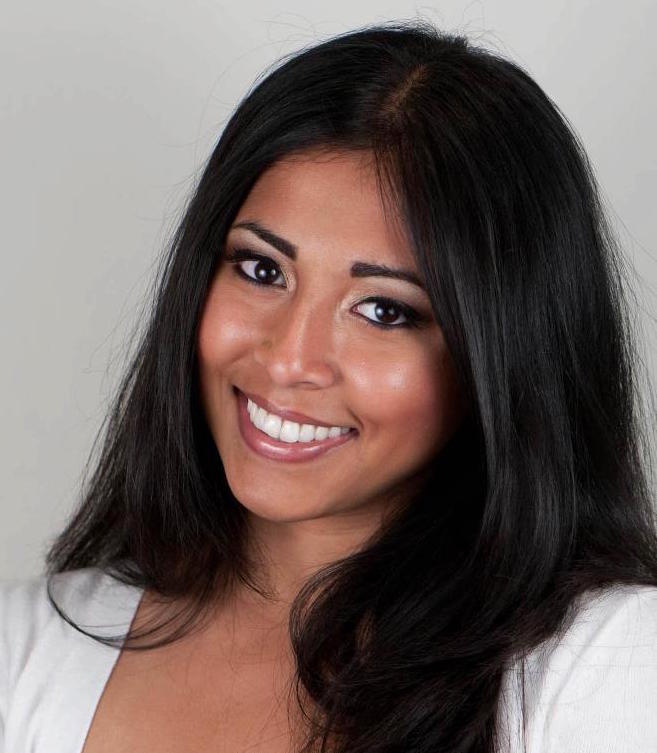 S. Nadia Hussain is the Maternal Justice Campaign Director at MomsRising, where she works on issues relating to maternal mortality and morbidity, reproductive justice, mass incarceration reform, and police reform, all with a focus on racial justice. She has a deep passion for connecting grassroots work to systemic change and reform and increasing the political involvement and representation of women and marginalized communities. She currently serves on the National Board of Directors of the American Civil Liberties Union (ACLU) as the Affiliate representative from the New Jersey ACLU Affiliate. On the ACLU-NJ Board, she also serves as Affiliate Equity Officer and is the co-founder of the Bangladeshi American Women's Development Initiative (BAWDI), a community initiative empowering Bangladeshi women and girls in NJ. Prior to this, she was Program Director at the Andrew Goodman Foundation, where she developed and led their Vote Everywhere program, focusing on making voting more systematically accessible for communities around the country. Nadia has also worked to organize youth of color in Richmond, CA, taught photojournalism classes to refugee students in Oakland, CA and served as a domestic violence advocate for South Asian women and families. Nadia lives proudly in New Jersey with her fellow do-gooder husband, Roberto, her highly rambunctious toddler, and two cuddly cats.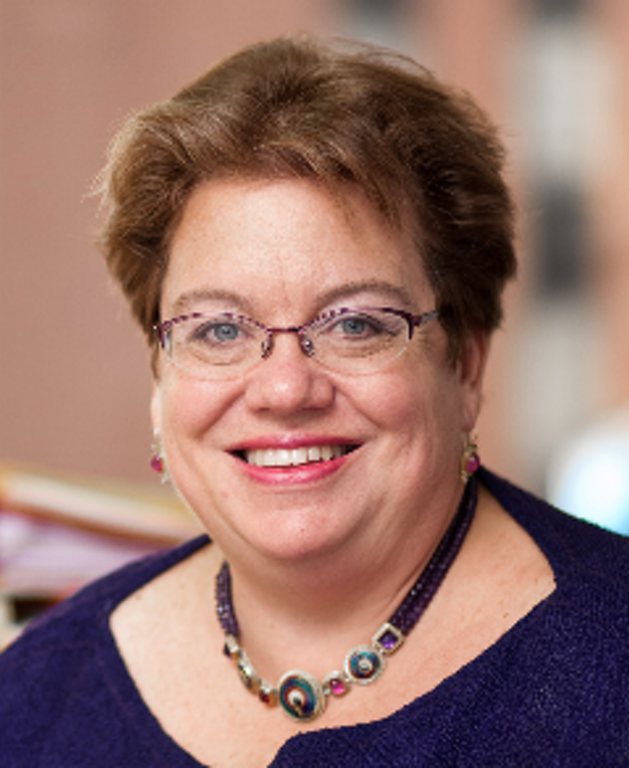 Celinda Lake is one of the Democratic Party's leading political strategists, serving as pollster and senior advisor to President-Elect Biden, the national party committees, and dozens of Democratic incumbents and challengers at all levels of the electoral process. Celinda and her firm, Lake Research Partners, are known for cutting-edge research on issues including the economy, health care, the environment, and education, and have worked for a number of institutions including the Democratic National Committee (DNC), the Democratic Attorneys General Association (DAGA), AFL-CIO, SEIU, CWA, IAFF, NRDC, ecoAmerica, NARAL, Human Rights Campaign, Planned Parenthood, The Next Generation, EMILY's List, VoteVets Action Fund, and the Kaiser Family Foundation. Her international work has included work in Liberia, Belarus, Ukraine, South Africa, and Central America. Celinda is one of the nation's foremost experts on electing women candidates and on framing issues to women voters. American Politics calls Celinda a "super-strategist or, better yet, the Godmother," and Working Woman says she is "arguably the most influential woman in her field." She is renowned for her groundbreaking research on single women voters in conjunction with the Voter Participation Center and has helped elect numerous female candidates, including Representative Alexandria Ocasio-Cortez, former Senator Barbara Mikulski – also known as the "Dean" of Women Senators –  former Arizona Governor Janet Napolitano, former Houston Mayor Annise Parker, former Attorney General Patricia Madrid – the first Hispanic woman Attorney General in New Mexico– and former Senator Carol Moseley-Braun in her historic victory to become the first African-American woman to be elected to the United States Senate. Celinda has also worked with Speaker Nancy Pelosi, the first female Speaker of the House. Celinda has a long record of defeating incumbents, including congressional races for former Representative Donna Edwards, Representative Jerry McNerney, and former Representative Tim Walz. Celinda has also defeated several incumbents in the Senate, electing Senator Debbie Stabenow in Michigan, Senator Jon Tester in Montana, and former Senator Mark Begich in Alaska. She polled for West Virginia Governor Bob Wise's win over incumbent Cecil H. Underwood. And, in 2006, Celinda was an integral part of the successful effort to help Democrats take back control of the House of Representatives.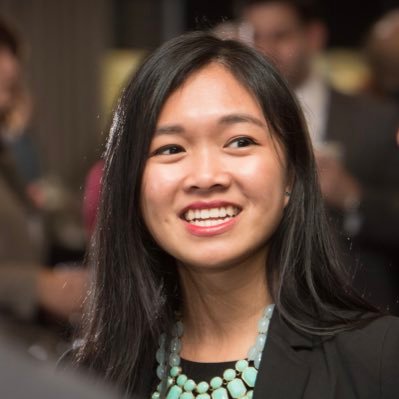 Lauren Lalicon is a first-generation Filipino American, born and raised in New Jersey. She currently serves as the policy director to First Lady Tammy Murphy of New Jersey. As policy director, Lauren helps to craft the First Lady's policy agenda as it relates to maternal and infant health, energy and environment, and women and children. Lauren earned a B.A. in international studies from The College of New Jersey, where she served as president of TCNJ Barkada. After college, she began working as the Director of Government Relations for the New Jersey State Chamber of Commerce. While at the Chamber, she co-found the Asian American Women's Networking Group of Trenton to build a much-needed community within Trenton politics. She co-founded Professional Filipino American Youth (PFAY), a New Jersey based networking group that seeks to nurture the careers of Fil-Am young professionals who go against the grain to become leaders in their industries. She currently serves as PFAY's Executive Director.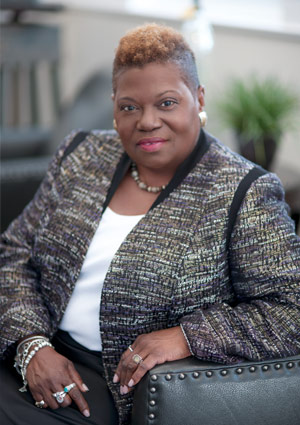 Jeannine LaRue, founder of the well-known blog LaRuelist Report and Senior Vice President of the Kaufman Zita Group, has spent almost 40 years serving the public on policy, governmental, and political issues in the public and private sectors. In 1974, Jeannine kicked off her professional career in New Jersey at Penns Grove High School as an English teacher.  Her love for education and interest in labor relations led her to the New Jersey Education Association, the State's most powerful union where she served as a lobbyist for a decade.  She left that position when former Governor Jim Florio appointed her to a five-year term to the Casino Control Commission where she used that position as a catalyst to talk about urban renewal, job training, and minority set-aside programs. In addition to being an appointed official, Jeannine served on both the Winslow Township Board of Education and Town Council.  In 1979, she became the first woman, first minority, and the youngest person elected to public office in the 56-square mile township.  She remained in office for 12 years. In 1993, Jeannine became outraged at the treatment of Anita Hill during the Senate hearings for then-Supreme Court nominee Clarence Thomas.  Watching the daily grilling of Dr. Hill day after day prompted Jeannine to organize a group of women to hold the first-ever NJ Women's Summit which she was President from 1993 to 95.  Gov. Christine Whitman memorialized that event as the New Jersey Governor's Conference for Women, which was held for two decades attended by more than 2,000 women and men.
 She served as Senior Vice President of Governmental Affairs for  Barnabas Health from 1997-2006.  That System is New Jersey's largest healthcare system and the State's third largest private employer.  Jeannine came to the Barnabas Health after spending a year developing an ambitious mentoring program in the City of Newark…10,000 Mentors.  That program matched over 500 elementary school children with one-on-one adult mentors to help these children become independent, productive citizens of society. From 2007 to 2011, Jeannine was appointed by Rutgers University Board of Governors as Vice President of Public Affairs where she served in the President's Cabinet and was charged with advancing the University's goals of cultivating and maintaining relationships with key leaders in the public and private sectors.  Prior to joining the University's administration, Jeannine served as Governor Jon S. Corzine's Deputy Chief of Staff from the beginning of his Administration until December, 2007.  In that role she was the senior staff liaison to the Office of Appointments, the Office of Constituency Services, and the Office of Inter-governmental Affairs.  Jeannine was also the Governor's contact person on selected urban initiatives in both Camden and Newark.
In 2011, Jeannine served on the Congressional Redistricting Commission whose charge was to redraw the lines for New Jersey Congressional delegation for the next decade.  The next Congressional Redistricting will occur in 2021. Jeannine was appointed co-chair of Trenton Mayor-elect Reed Gusciora's 2018 Transition team.  Mayor Gusciora is Trenton, NJ's first openly-gay man Mayor and the first non-African Mayor in the 28 years.  In 2014, Jeannine has recently been tapped to assist with the transitions of two New Jersey urban cities: the State's largest city, Newark for Mayor Ras Baraka and the State Capital City, Trenton for Mayor Eric E. Jackson.  In both cases, Jeannine has leadership roles in staffing of high-level positions, community engagement, and messaging/branding of the Mayors. Serving on scores of charitable and non-profit boards, Jeannine has been honored by more than 70 organizations.  She is former Chair of both Women Advocating for Good Government (WAGG)  and Women's Political Caucus-NJ's (WPC-NJ) Political Action Committee. Jeannine currently serves on WPC-NJ's Executive Board. She is a founding board member and former chair of the Wynona's House Child Advocacy Center in Newark. During the '80's, Jeannine became the first African American woman to serve as President of the very prestigious Executive Women of New Jersey EWNJ), the region's leading not-for-profit organization promoting women's executive leadership in business and on corporate boards.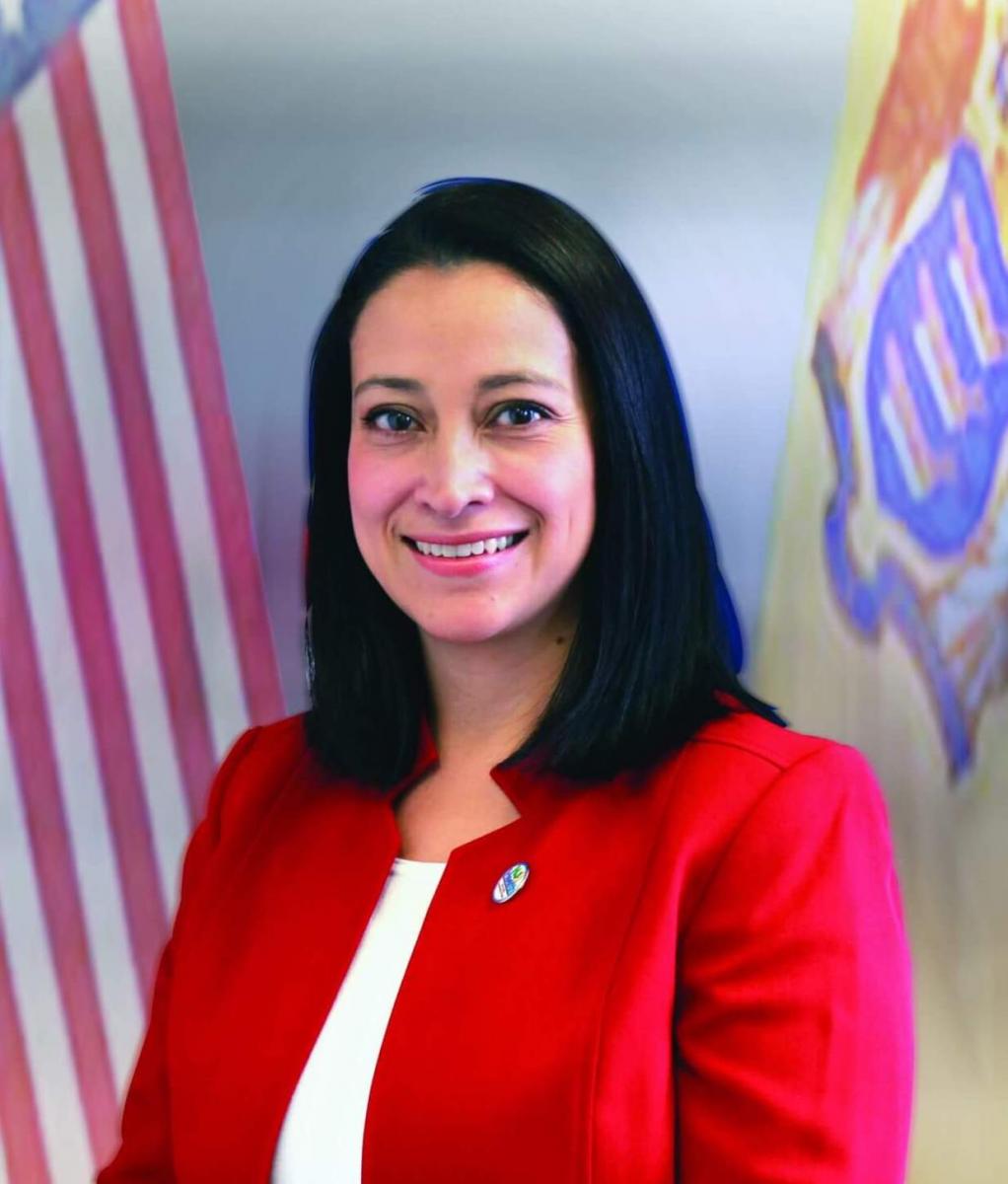 Andrea Martinez-Mejia is the Chief of Staff (COS) of the Office of Commissioner at the New Jersey Department of Health. Martinez-Mejia has oversight of the executive management team and a combined State/Federal budget of $2.8 billion. Prior to joining the Department, Andrea Martinez-Mejia served as Coordinator of Community Health Services for the City of Trenton's Department of Health and Human Services. Mrs. Martinez-Mejia has extensive experience in government, including serving as Acting Director of Appointments for New Jersey's Office of the Governor under 3 different Governors, Director of Community Relations and Constituency Services for the New Jersey Department of Health, and Director of Constituent Relations for the New Jersey Office of the Secretary of State. Martinez-Mejia earned her B.A. in Political Science from Rutgers University, a Master's degree in Public Administration and a Master's degree in Diplomacy and International Relations from Seton Hall University.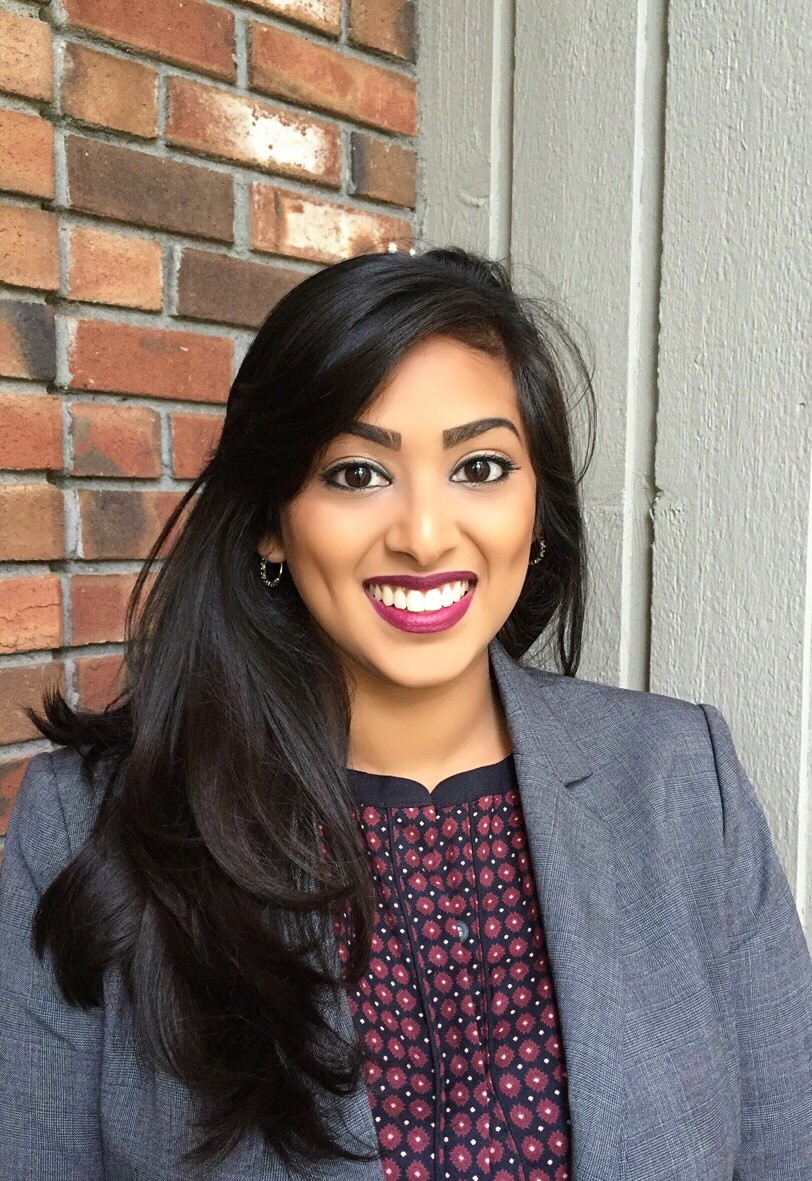 Sabeen Masih is the Vice President of Public Affairs at Capital Impact Group (CIG), a government affairs and business development firm based in Trenton. Sabeen's policy expertise ranges from healthcare to animal welfare, and alcohol and cannabis regulatory issues, representing a variety of clients including Progressive Insurance, Girl Scouts of New Jersey, and the Wine Institute.Though a native New Yorker, Sabeen's vast experience spans from local to state levels of government in Pennsylvania and New Jersey. While earning her Dual BA in History and Political Science and Minor in Spanish at Drexel University, Sabeen worked in Philadelphia on local and budgetary issues for Councilman Curtis Jones Jr. and on state campaigns as a Speech Writer. Sabeen then attended the Rutgers' Edward J. Bloustein School of Planning and Public Policy and earned a Masters of Public Policy with an emphasis on Political Processes and Institutions. While at Bloustein she was accepted into Eagleton and was placed in the Legislative Affairs Unit within the New Jersey Department of Human Services, focusing on healthcare. Previously Sabeen also worked for the Bloustein Center for Survey Research and served as an Advocacy Intern for AARP NJ. Sabeen co-founded the growing group Asian Women of Trenton Networking Group, an organization dedicated to connecting and increasing the number of women of Asian descent who are politically engaged throughout the state of New Jersey. She is also a member of the Eagleton Alumni Committee and the Bipartisan Coalition for Women's Appointments (BCWA). As a young advocate in Trenton, Sabeen is passionate about supporting the next generation of thought leaders and policymakers and serves as a Mentor for: Rider Women's Leadership Council at Rider University, Rutgers' Road to Government, Policy and Service (RTGPS) program, and the Bloustein School of Planning and Public Policy.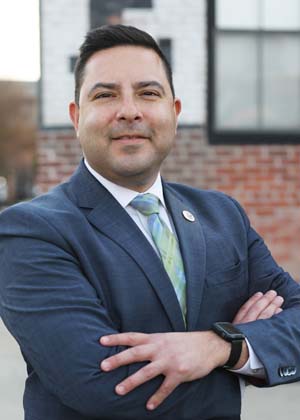 Elvin Montero is director of communications and issues management for the Chemistry Council of New Jersey (CCNJ). CCNJ is a trade association and business advocacy organization in New Jersey representing 100 large and small companies that are a part of the state's chemical, pharmaceutical, consumer products, flavor & fragrances, petroleum refining and precious metals industries. In his capacity as spokesperson for the $25 billion chemistry industry in NJ for the last thirteen years, he has been responsible for managing all public and media relations for CCNJ, member relations, and organized industry sponsored events, including the Council's annual conferences.  As issues manager, Elvin is responsible for ensuring that the industry's priority issues, such as chemical plant security, energy, environment and safety are properly executed, and that the industry's interests are consistently shared with the appropriate state and local officials, and agencies on an ongoing basis. He regularly represents the Council on various committees, coalitions, and organizations, including the New Jersey Domestic Security Task Force's Infrastructure Advisory Committee, and on the Board of the New Jersey Society for Environmental, Economic Development (NJ SEED). Elvin joined CCNJ after two years with the National Council of Alcoholism and Drug Dependence – New Jersey (NCADD-NJ) where he helped manage their advocacy communications and marketing, and launched a successful branding initiative for the organization. Elvin started his career as a communications professional, after attending The College of New Jersey and the Annenberg School for Communications at the University of Pennsylvania, working in the internet services industry. He first worked as an on-line community manager and producer of content for college orientated Websites owned by Marketsource, Inc., which were later purchased by Delia*s, Inc. Elvin was recruited to join Jupiter Communications in New York City in 2000 as a lead producer/web project manager to help launch B-to-B industry Websites that leveraged repurposed company research and analysis for industry sectors. Elvin has been an active volunteer and member of the International Association of Business Communicators (IABC) since 2005. He has served as chairman of the IABC/Heritage Region, which represents more than 2700 members and 20 chapters in 17 states and Washington, DC. He has held several board positions both at the local chapter level and at the regional level, including chapter president of IABC/ New Jersey from 2008-2009. In the fall of 2017, Elvin was recognized as a "Democratic Rising Star" by the Mercer County Democratic Committee. In the summer of 2016, Elvin was asked by Rep. Bonnie Watson-Coleman (D-NJ 12) to represent the district at a special roundtable session regarding national LGBT polices hosted by the chairman of the House Democratic Caucus, Rep. Xavier Becerra (D-CA 34), and the Congressional LGBT Equality Caucus. In November 2016, Elvin was honored by the Trenton Democrats with the Unsung Hero Award. Elvin, a native of Trenton, New Jersey, is the 2nd Vice Chair of the Trenton Municipal Democratic Committee, and is the Democratic Committeeman for Trenton's East Ward, District 5. He also serves as the founding member and vice chair of the Mercer County LGBT Democratic Caucus. In June 2018, Elvin was appointed co-chair of Mayor Reed Gusciora's (Trenton, NJ) Transition Team.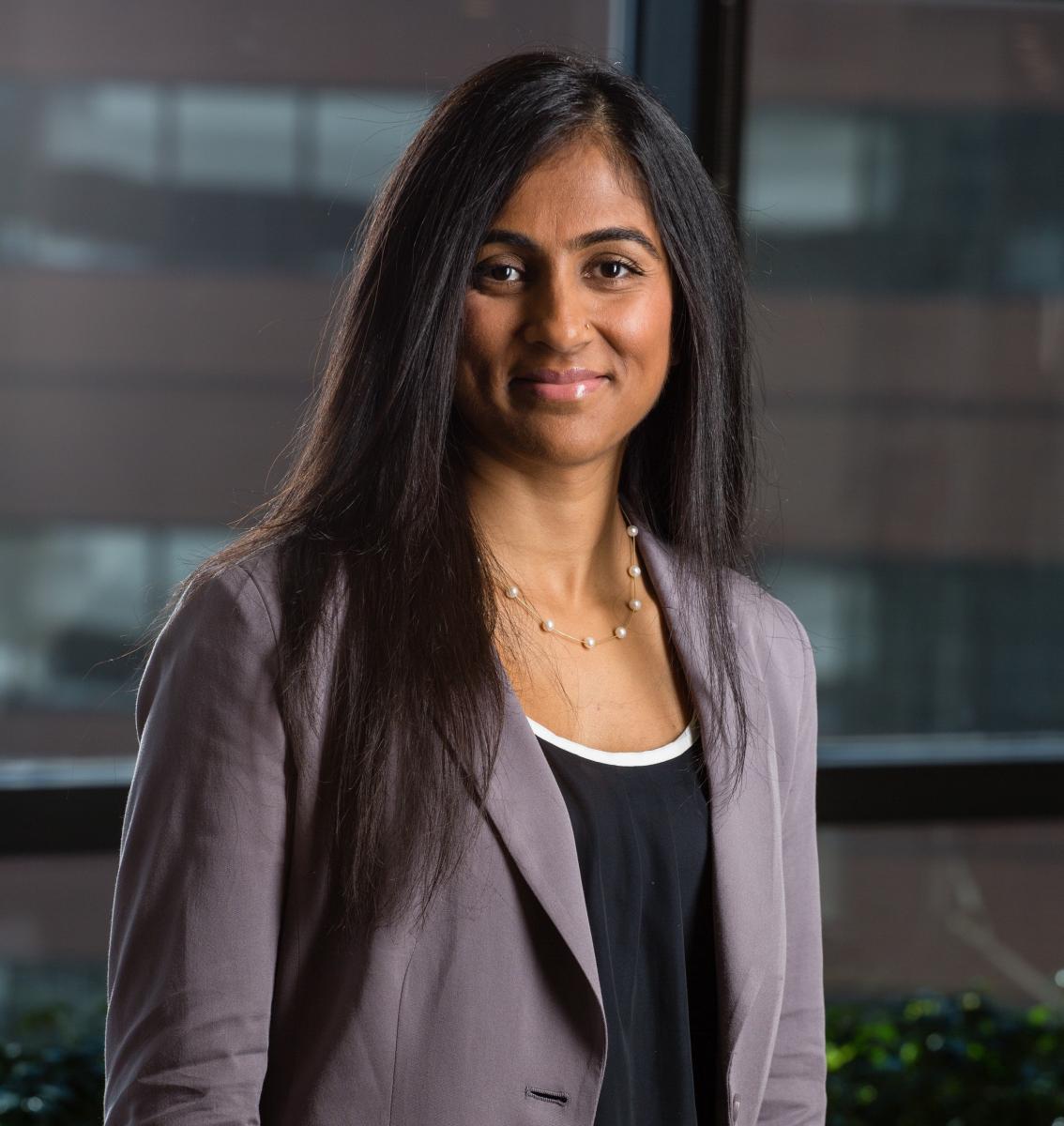 Toral Patel is a proud second generation Indian American born and raised in New Jersey. Toral's civic engagement and involvement in local, state and federal politics goes back almost 20 years. As the Deputy Director of Ethnic & Minority Affairs under Governor James E. McGreevey, Toral built this newly created office dedicated to harnessing the strengths, needs and ideas of the diverse communities across the Garden State. She developed lasting relationships with members of the community who previously had been less recognized, less aware of services, resources and policies that impacted them. Since leaving the Governor's office, Toral has built a career in public affairs and healthcare communications, working for a number of communication strategy firms before joining the Global Corporate Affairs team at Johnson & Johnson. Over the years, Toral has leveraged her grassroots advocacy and political skills to add value to the political system by running campaigns, educating underserved and new communities on the critical issues that are relevant to them, promoting civic involvement, and mentoring the next generation of civic leaders. Toral has served as an advisory member to South Asian Americans Leading Together (SAALT), currently sits on the steering committee for the Rutgers Center for American Women in Politics Ready to Run Program, is a founding member of Inspiring South Asian American Women (ISAAW), serves on the NJ 11th for Change Board, serves as a Committeewoman on the Verona Democratic Committee, and has been on the steering committee for the NJDSC's South Asian American Caucus since the Caucus began in 2013 until her election as co-chair in 2019. Toral lives in Verona (CD11 & LD26) with her husband and three sons.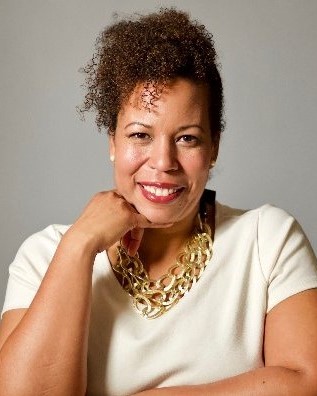 Kimberly Peeler-Allen has been working at the intersection of race, gender and politics for almost 20 years. Kimberly is the Co-founder of Higher Heights, a national organization building the political power and leadership of Black women from the voting booth to elected office. Kimberly and her Co-Founder Glynda Carr have built Higher Heights from an idea on the back of a placemat into a network of over 90,000 members, donors and activists across the country that have helped elect 10 Black women to Congress, 1 Black woman to the US Senate and grow the number of Black women in statewide executive office and leading our nation's largest cities. Higher Heights has helped drive the national narrative about the power of Black women voters and has inspired countless Black women to step into their power whether it is as voters, activists or elected leaders A highly skilled political fundraiser and event planner, Kimberly was the principal of Peeler-Allen Consulting, LLC from 2003 to 2014, the only African American full-time fundraising consulting firm in New York State. Kimberly served as finance director for Letitia James' successful bid to become Public Advocate of the City of New York and the first African American woman elected citywide in New York's history. In 2018, Kimberly was selected as one of the Roddenberry Fellowship's 20 incredible established and emerging activists to devote an entire year to projects that will make the U.S. more inclusive and equitable through their inaugural cohort. Launched in 2018, Kimberly is a founding member and served as Board Chair of ReflectUS, a non-partisan coalition of some of the nation's leading organizations focused on women's political leadership. ReflectUS is a data-driven effort to fast-track gender representation at all levels of government. The ground-breaking coalition is designed to increase the number of women elected to office and achieve representation in politics for women from across the ideological, racial, ethnic and geographic spectrum. In addition to her role at Higher Heights, Kimberly recently served as the Co-Executive Director of New York Attorney General Letitia James' Transition Committee. In this capacity, Kimberly oversaw the recruitment and retention of key staff in the New York Attorney General's Office, the execution of the Attorney General's inaugural events across the state and worked with the 42-person Transition Committee to develop policy areas for enhancement within the Attorney General's Office. Kimberly also serves as a board member of ERA Coalition and the Fund for Women's Equity. Kimberly is drawing on her life experience as an organizer and operative to write her first book, Activist Momma, a celebration of this intersection and the gifts that mothers bring to movement work. It profiles the lives of a group of black women who are leading some of the most impactful movements at the local and national level.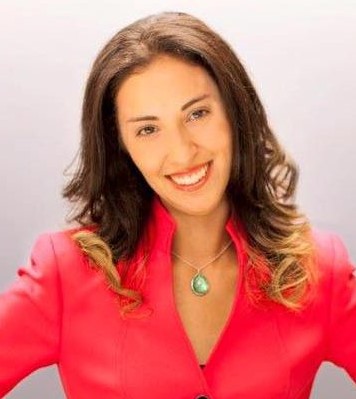 Arlene Quiñones Perez is a partner with DeCotiis, FitzPatrick & Cole, LLP. She joined the firm in March 2015. Before that, she served as general counsel to the Northeast Regional Council of Carpenters (NRCC), a skilled trade organization representing carpenters in New Jersey and New York State. Earlier, Quinoñes Perez was an associate with Kroll Heineman Carton, LLC, where she focused on labor law, securities fraud, election law and municipal law. From 2011-2012, she served as a judicial term law clerk for United States District Judge Michael A. Shipp. Prior to joining the Federal District Court, she was an attorney with Murphy Orlando, LLC and a registered lobbyist with Impact NJ, LLC. Quinoñes Perez currently serves as the chair of the Hunterdon County Democratic Committee. She has served as a councilwoman in the Town of Clinton (where she was the youngest member of the municipality's governing body and the only Hispanic woman to serve as an elected official in Hunterdon County), as a member of the Town of Clinton's Board of Adjustment, and as an aide to the governor and attorney general of New Jersey. She is vice president of the Northern Region for the Hispanic Bar Association of New Jersey. She previously served as a member of the Supreme Court Committee on Women in the Judiciary and the Board of Directors for the Girls Scouts Heart of New Jersey. She has been featured in Hispanic Executive Magazine, listed by PolitickerNJ on the 40 Under 40 Power List, named as one of New Jersey's top 50 rising stars, and featured in The Star-Ledger as a Person of Interest. In 2009, Quinoñes Perez received the National Association of Women Lawyers Award. After graduating from law school at Rutgers-Camden, she clerked in the Appellate Division of the Monmouth County Prosecutor's Office and for the Honorable Lisa P. Thornton in the Superior Court of New Jersey. She is an adjunct professor at New Jersey City University.

Eva Pusateri, President and Founder of Expert Communications and Training, Inc., has successfully helped elect people to office at all levels of American government for over three decades. Eva started her career in politics as a campaign manager and later as a campaign strategist and consultant she continued to her clients win their campaigns with aggressive grassroots efforts. Her campaign strategies are recognized for always being one step ahead of the opposition. Eva has also played a vital role in helping many c-suite executives, high level federal elected officials, and national associations and their members succeed in reaching their goals through the art of strategic communications: branding, public relations public affairs, crisis communications and public speaking. As a strategic and communications consultant and nationally respected trainer and consultant, Eva helps her clients with messaging, presentations, reputation building and management, to name a few.  Eva advises on all matters related to branding and differentiating yourself or your company from the competition as well as helping you stand out among your peers. Eva's traveled across the country sharing her unique perspective and special insight helping her clients wow their audiences and win public affairs, public relations and political high-stakes campaigns, as well as branding efforts. Specializing in both speech coaching and media training to help her clients successfully deal with the press, Eva's communication strategy services also  include the written word such as speech writing and content marketing. Dedicated to helping women succeed, Eva has created training sessions to help women break the glass ceiling while avoiding the glass cliff.  Eva has held important leadership roles in campaign training and issue development and messaging workshops nationally for women, including three years with a national women leaders' forum where she was responsible for issue development and messaging recommendations presented to Congress. Eva has trained at many campaign schools across the country including ones for the Republican National Committee, the National Republican Congressional Committee and Campaigns and Elections Magazine, plus internationally for the International Republican Institute. Dedicated to helping women succeed, Eva has also trained for many women's bi-partisan programs including the Center for American Women and Politics (CAWP), League of Their Own, She Should Run and more. Impressed with both her achievements and the integral leadership roles she played right out of the gate early in her career, Campaigns and Elections' Magazine named Eva one of "74 Women Who Are Changing American Politics" and "A Rising Star". A master at creating winning strategies and pro-active, targeted messaging for her clients, Eva is available for speaking engagements, lectures and trainings.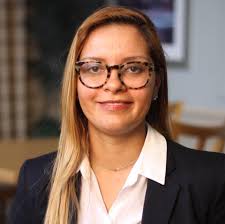 Felisha Reyes Morton is a Camden city committeewoman and is a former board member of LUPE Latinas United for Political Empowerment where she was tasked to increase Latinas participation in the political process in the State of New Jersey; increase the number of progressive Latinas in elected and appointed office; and promote and support progressive Latinas running for local, state, and federal office. Additionally, Mrs. Reyes-Morton served as a parent board member of the Acelero Early Learning Head Start while her daughter Bella attended from 2009-2013. She received the "Best Mom" award for her parent involvement in 2012. She and her husband are residents of North Camden with their three daughters, I'ssabella who is in 4th grade at KIPP Cooper Norcross Academy, Ruby who is in her 2nd year of Pre-K at Sacred Hearts Montessori Program and Saige who is 2 and attends El Centro Borincano Daycare Center in Downtown Camden. Mrs. Felisha Reyes-Morton was appointed to City Council as the 4th Ward Representative on February 19, 2019.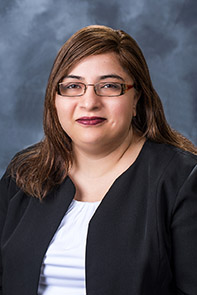 Afsheen Shamsi is the Director of Communications and Marketing for the Graduate School of Education at Rutgers University. She has a decade of experience in communications and events in the non-profit sector. She has been instrumental in developing and articulating the communications strategy for various non-profits. She achieved greater visibility on the national and international stage for her non-profit clients and employers. She has also been responsible for leading several successful events including conferences, town halls, and galas among other events. She has worked with non-profits focused on health care, civil rights, education, hunger and homelessness. Afsheen has served on the Civil Rights Commission in Princeton as Chair of the Education & Outreach Committee and as Vice Chair of the Commission. She currently serves on the board of the ACLU-NJ and is a former Princeton Public Schools board member. She has also served on the Princeton Human Services Commission. She holds an M.S. in Strategic Communications from Columbia University and a B.A. in International Studies from Fairleigh Dickinson University.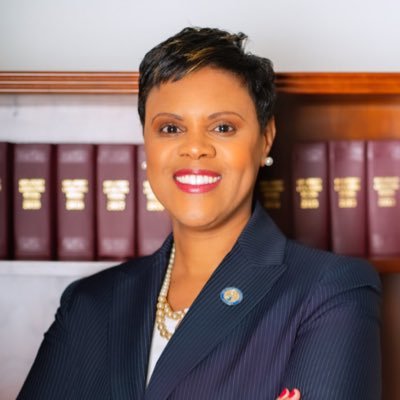 Assemblywoman Shavonda Sumter entered the New Jersey General Assembly in 2012.  She has served in the executive leadership as Deputy Speaker and Majority Conference Leader. Assemblywoman Sumter currently represents the 35th Legislative District that includes parts of Bergen and Passaic County.  In this current session, Assemblywoman Sumter serves as chair of a new assembly committee, Community Development and Affairs, where she looks forward to tackling important issues such as community blight, the wealth gap and upscaling the needs of New Jersey's small businesses. She is also a member of the Labor and Law & Public Safety committees. Assemblywoman Sumter recognizes that her legislation transcends her district and affects the 9 million people in the state of New Jersey. She is a staunch advocate for job growth, women's health, voting rights, civil rights, and criminal justice reform. Assemblywoman Sumter has championed legislation addressing Black Maternal & Infant mortality in the state and recently, the Governor signed her voting rights legislation into law that will restore voting rights for more than 80,000 individuals who are currently on probation or parole effective March 2020. Assemblywoman Sumter received her Master's in Business Administration from the Fairleigh Dickinson University Silberman College of Business and attended Kean University for her undergraduate degree in Political Science. The opportunity for her to excel was a result of the generous funding support of state programs, such as the Education Opportunity Fund, and corporations that financed her education. Shavonda is a staunch advocate for access to health care services including mental health care.  Her career in mental health services spans over 20 years working with health systems throughout the state that included HackensackMeridian UMC Mountainside. She prides herself on hard work that her parents Charles and Bonnie Williams instilled in her. Assemblywoman Sumter has been married for 22 years to Kenneth; together they have two children, a daughter, Tyler and a son, Kenneth.  She continues to work hard with a purpose because she believes to whom much is given, much is required.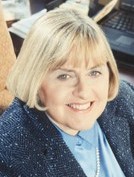 Candace L. Straight is a private investor and investment banking consultant specializing in the insurance industry. Straight was appointed by Governor Thomas Kean to be a trustee of the Public Employees Retirement System of the State of New Jersey, serving from1982-1988. She co-chaired Governor Christine Todd Whitman's Budget Advisory Committee and served on Mayor Rudy Giuliani's Budget Transition Team. Straight was a member of Governor Chris Christie's Treasury Transition Team and was appointed by Governor Christie to the Board of Governors of Rutgers University in 2010. Straight previously was appointed by Governor Whitman to the Board of the New Jersey Sports and Exposition Authority. She also served on Mayor Giuliani and Mayor Michael Bloomberg's Private/Public Initiatives Council. Straight has worked for numerous corporations, including Merck & Co. Inc. and Bankers Trust Company. Straight has been a director of several firms and was also president of Integon Corporation. She is a former trustee of the New Jersey Network Foundation and a past president of the Financial Women's Association of New York. She was also co-chair of the Republican Majority for Choice. She is featured (under the pseudonym Mindy Plane) in Melissa Fisher's 2012 book, Wall Street Women, which tells the story of the first generation of women to establish themselves as professionals on Wall Street. Most recently, she was the executive producer of An Acceptable Loss, a political thriller film starring Tika Sumpter and Jamie Lee Curtis. It had its world premiere at the Chicago International Film Festival in October 2018 and was released on January 18, 2019 by IFC Films. Straight was also the executive producer of Equity, the first female-driven Wall Street film, which featured Anna Gunn. The film was released nationally in 2016 and won the Women's Image Network Award for Outstanding Film Written by a Woman. ABC-TV is now adapting the film for a drama series. A graduate of Wilson College, Straight was later a trustee and was named trustee emeritus in 2006. She earned her MBA at New York University.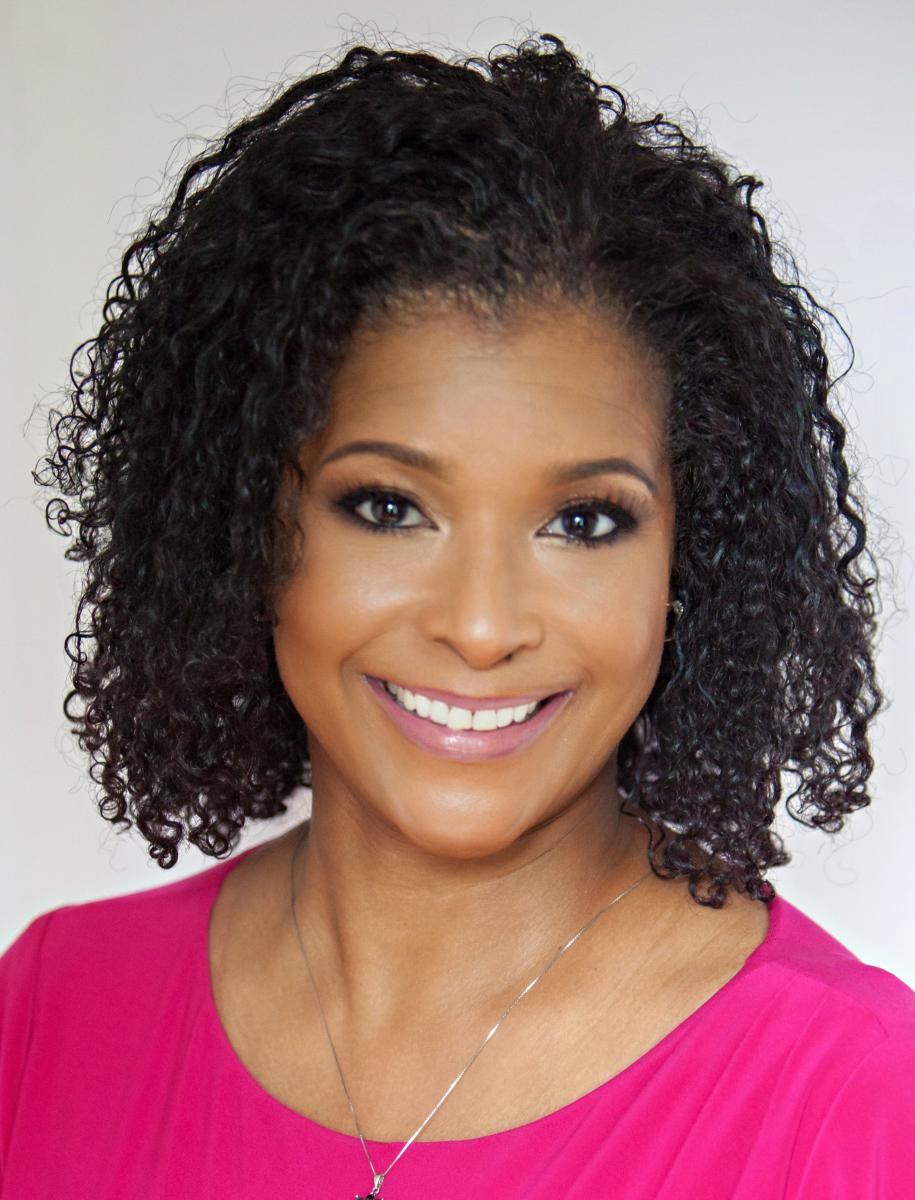 Lupe Todd-Medina is Senior advisor and Communications director for Ray McGuire for Mayor of NYC. Born in the Republic of Panamá, Lupe's first-hand knowledge and understanding of many of the social issues affecting immigrant populations has helped her shape and implement winning communications campaigns in diverse communities. As director of communications for the first black district attorney of Brooklyn, Lupe was charged with raising the profile of DA Kenneth Thompson's office and laying a strong foundation for the communications operation. Before returning to government, Lupe spearheaded communications for Shavar Jeffries for Mayor of Newark, NJ and as director of communications for the successful campaigns of Rep. Hakeem Jeffries (D-NY, 08) and Assemblyman Walter T. Mosley (D-NY, 57). Lupe was also the first press secretary for Newark Mayor Cory A. Booker (Sen. Cory A. Booker) and the chief spokesperson for the city of Newark. Lupe has been a spokesperson for national, state and city elected officials for over 20 years and is a skilled media relations and government affairs consultant. Her strong background in strategic campaign communications, crisis management and rapid response were essential for the winning political campaigns for New York State pro tempore Assemblyman Jeff Aubry (D-NY, 35), Bill de Blasio for Public Advocate, Melinda Katz for Queens Borough President, Council Member Al Vann (D-NY, 36) and more. Lupe is currently the president of Effective Media Strategies (EMS), a boutique, urban, full service communications and public relations firm specializing in political campaigns, issue campaigns, crisis management and product roll out. Lupe has worked with government affairs professionals, community organizers, attorneys and other experts to make complex issues relatable to diverse audiences. Residing in Bedford-Stuyvesant, Brooklyn, Lupe has also consulted on behalf of various associations and non-profits. She recently served as senior communications consultant for Gov. Andrew Cuomo's 2018 re-election campaign.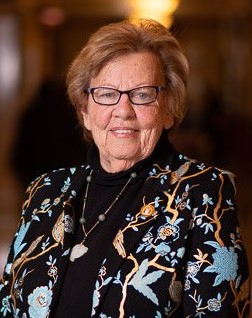 Loretta Weinberg was elected to the New Jersey State Senate in November 2005. She is currently the Senate majority leader and serves on the Senate Judiciary Committee. She is vice chair of the Legislative Oversight Committee and co-chair of the New Jersey Legislative Select Committee on Investigation. She also sits on the New Jersey Israel Commission, New Jersey Historical Commission and State Legislative Services Commission. Weinberg was the first Democratic candidate for lieutenant governor in New Jersey after the position was created. Prior to joining the State Senate, she served in the New Jersey General Assembly for 14 years. Throughout her career in public service, Weinberg has devoted many hours to local, statewide, and national organizations including the American Red Cross, Shelter Our Sisters (Founding Member), the Bergen Family Center, AARP Teaneck Chapter (Board Member), the New Jersey Network of Women Elected Officials, the National Council of Jewish Women (Life Member). Weinberg has established a Legacy Fund at the Center for American Women and Politics and wants her legacy to be "a whole generation of troublemakers" following her footsteps into politics.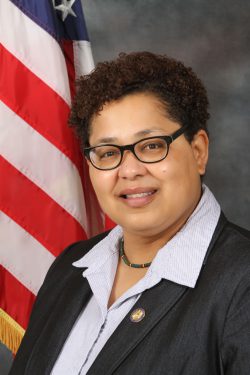 Rebecca Williams was appointed to the Union County Board of County Commissioners in 2018. Williams previously served two terms on the Plainfield City Council. Prior to her appointment to the Board of County Commissioners, she was serving for the third straight year as the chair of the Council's Administration and Finance Committee. Williams has also been in the forefront of LGBTQ advocacy, and hosted a special LGBTQ Pride Month event—a staged play-reading, and Plainfield's first-ever Pride flag-raising event. In addition, she served in the past on the Plainfield Pride Film Festival Committee and was recently honored for her activism with a resolution by Union County for Lesbian Visibility Day. Williams is a former vice president (and remains a long-time member) of the League of Women Voters of Plainfield, one of the oldest active leagues in the nation. In addition to her legislative work, Williams is a full-time faculty member of the Humanities Division at Essex County College in Newark, where she teaches American Literature, African American Literature, Women's Literature, Effective Speech, and Composition. She also serves as co-faculty advisor to the college's Gay/Straight Alliance. Williams is Eastern Division President of the Community College Humanities Association, a national organization dedicated to preserving and strengthening the humanities in two-year colleges. She also serves as chair of the CCHA's Diversity Committee.