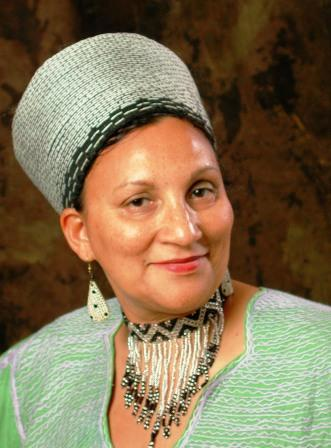 The Honorable Gertrude Fester
Wynona Lipman Chairholder, 2001
Former Member of Parliament and Commissioner, National Gender Equality Commission of South Africa
South African anti-apartheid activist, former member of Parliament, and commissioner of the National Gender Equality Commission of South Africa, Gertrude Fester was a founding member of a number of mass-based women's organizations created to oppose apartheid including the United Women's Congress (1986), the Federation of South African Women (1987), the Women's Alliance (1991), the Women's National Coalition (1992). She is the official historian of the African National Congress Women's League and has published extensively on women's struggle against political repression in South Africa and on women's role in the process of democratization.
Fester's one-woman play, Apartheid's Closet: The Spirit Shall Not Be Caged, which depicts her experiences of imprisonment and solitary confinement under the apartheid regime, has been produced in London, New York, Nicaragua, and at the Fourth World Women's Conference NGO Forum in Huairou, China, as well as in South Africa.
While a Member of Parliament, Fester served on the Finance Committee and the Joint Committee on Improvement and Quality of Life and Status of Women. In 2001, she was appointed to the Gender Equality Commission, a constitutional office created to monitor all branches of South African government to ensure compliance with the constitutional commitment to gender equality.