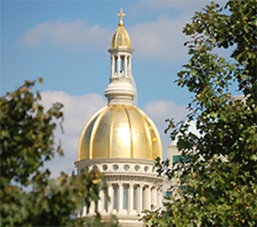 Women of Power 
 Networking reception to benefit CAWP's nonpartisan
 leadership programs for New Jersey women
 Monday, February 24, 2020, 5:30 - 7:30 pm
  Marsilio's Kitchen, 71 West Upper Ferry Road, West Trenton
 
2019 Event co-hosted by the Center for American Women and Politics,
our Congresswomen, Lieutenant Governor and women of the New Jersey Legislature
Congresswoman Bonnie Watson Coleman ● Congresswoman Mikie Sherrill ● Lieutenant Governor Sheila Y. Oliver ● Senate Majority Leader Loretta Weinberg ● Senator Dawn Marie Addiego ● Assemblywoman Linda S. Carter ● Assemblywoman Annette Chaparro ● Senator Kristin M. Corrado ● Senator Nilsa Cruz-Perez ● Senator Sandra B. Cunningham ● Assemblywoman BettyLou DeCroce ● Assemblywoman Serena DiMaso ● Assemblywoman Joann Downey ● Senator Nia H. Gill ● Assemblywoman DiAnne C. Gove ● Senator Linda R. Greenstein ● The Honorable Amy H. Handlin ● Assemblywoman Mila M. Jasey ● Assemblywoman Angelica M. Jimenez ● The Honorable Patricia Egan Jones ● Assemblywoman Pamela Rosen Lampitt ● Assemblywoman Yvonne Lopez ● Assemblywoman Angela Mcknight ● Assemblywoman Gabriela M. Mosquera ● Assemblywoman Nancy F. Muñoz ● Assemblywoman Carol A. Murphy ● Assemblywoman Nancy Pinkin ● Assemblywoman Eliana Pintor Marin ● Senator Nellie Pou ● Assemblywoman Annette Quijano ● Assemblywoman Verlina Reynolds-Jackson ● Senator M. Teresa Ruiz ● Assemblywoman Holly Schepisi ● Assemblywoman Shanique Speight ● Assemblywoman Shavonda E. Sumter ● Assemblywoman Lisa Swain ● Assemblywoman Britnee N. Timberlake ● Assemblywoman Cleopatra Tucker ● Senator Shirley K. Turner ● Assemblywoman Valerie Vainieri Huttle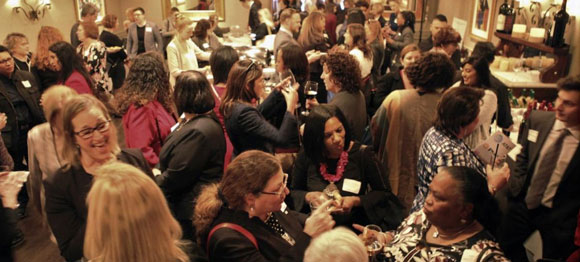 To join the Host Committee for 2020, please complete the Sponsor Pledge Form. Sponsors are welcome to pledge now and make their gift in 2019 or 2020. There are options for every budget. 
Tickets to attend the event are $125 per person, with a two ticket maximum per person. Purchase individual tickets here. 
Host Committee members receive special recognition during the reception in February, on promotional materials, in the printed program booklet, on CAWP's website, and at Ready to Run® in March and NEW Leadership® in June. For details, contact Sue Nemeth at (848) 932-8593 or gsnemeth@eagleton.rutgers.edu.