Susan N. Wilson, M.S.Ed., served for 23 years as the executive director of the Network for Family Life Education, now called Answer, located in the Center for Applied and Professional Psychology at Rutgers, The State University of New Jersey. Visit Susie Wilson's blog here.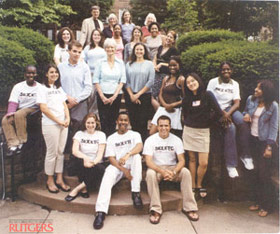 A state and national leader in the fight for effective sexuality/family life education and prevention of adolescent pregnancy, Wilson planned and managed the operations of a resource, advocacy and technical assistance organization committed to improving sexuality education programs in public schools and community agencies.
"I support CAWP because when women lead, America wins." - Susie Wilson
She began her work after a term on the New Jersey State Board of Education, where she was the architect of a statewide policy that remains in place today requiring sexuality education in NJ public schools. She served as vice president of the board and chaired the Law Committee.
Wilson recently completed a term on the New Jersey's Advisory Council on Adolescent Pregnancy, having served as its first chair. She served on the advisory panel of Johnson & Johnson's National Urban Adolescent Pregnancy Initiative and the Task Force for State and Local Coalitions of the National Campaign. She has authored many articles on sexuality education and appeared on numerous radio and television shows.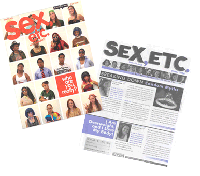 Local, State and National Awards
Wilson has received local, state and national awards for her work. In 2004, she received a Tribute to Women award from the YWCA of Princeton; in 2003, she received awards from the National Association of Social Workers of NJ (Citizen of the Year), the Business and Professional Women of NJ (Woman of Achievement) and National Organization for Women of NJ (Women Making History). She received the Society for Adolescent Medicine's regional award and the YWCA of Trenton Women of Achievement Award in 2001, the Richard J. Cross Award for distinguished contributions to the field of human sexuality from the Robert Wood Johnson Medical School in 1998, and a Children's Defense Fund (Washington, DC) Leadership Award in 1987.
Wilson, a graduate of Vassar College, Poughkeepsie, NY, received an M.S.Ed. (Master of Science in Education) degree in education supervision and administration from Bank Street College, New York, NY and taught reading for five years in the public schools of New York and Washington DC.
She has authored many articles on sexuality education and appeared on numerous radio and television shows. A resident of Princeton, she is the widow of Donald M. Wilson, the former publisher of NJBiz. She is the mother of three and grandmother of five.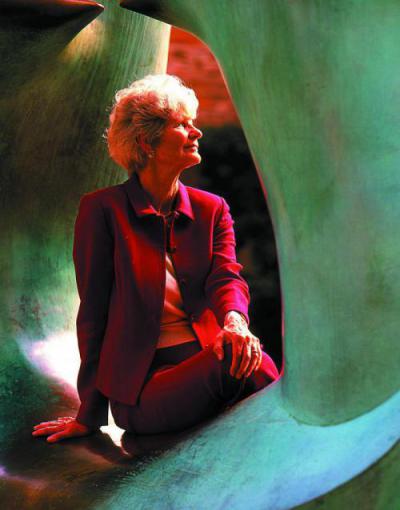 Current Activities
Currently, Wilson serves on the board of trustees of the Princeton Area Community Foundation and works part-time as the project coordinator of the Community Foundation's Community Experience Partnership: Engaging Older Adults for Civic Good. She is a member of the board of New Jersey Policy Perspectives, a progressive statewide think tank. She is also a Policy Fellow at the Institute for Women's Leadership at Rutgers University.
Susie Wilson's memoir, Still Running, offers selected stories from her life, which began with her traditional upper-class childhood in New York City in the 1930s. Wilson outgrew the restrictions imposed on young women of her time and went on to pursue a theater career, land a reporting position at Life magazine, join her husband, Donald Wilson, as he played a key role in John F. Kennedy's presidential administration, and help First Lady Jacqueline Kennedy start the White House School for her daughter and other preschoolers. The memoir also recounts Wilson's friendship and world travels with Ethel and Bobby Kennedy that changed the course of her life when she began to understand and advocate for major educational and social issues, including preventing unplanned teen pregnancy. Still Running is a moving story of one woman's determination to change the lives of American teens through honest, accurate sexuality education in the public schools. It is also the story of one of Wilson's other passions—running—which she began at 50 years old and culminated in completing the New York City Marathon at age 67. "Are you still running?" many people ask Wilson. Her memoir answers this question in multiple, revealing ways as she recounts the creative path she forged to try to raise a loving family and make a difference in the world.