Katherine E. Kleeman Legacy Fund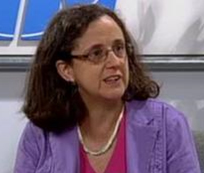 Katherine E. Kleeman (Kathy) has worked at the Eagleton Institute of Politics and its Center for American Women and Politics (CAWP) since 1980, most recently as senior communications officer. She has authored or co-authored many pathbreaking research publications, helped to shape CAWP's education programs, addressed the public about women's evolving political participation, and managed the Institute's robust media relations. Her Fund will support the creation and dissemination of its public communications.
Kleeman divides her time and talents among various Institute and CAWP programs. She writes and edits Eagleton and CAWP newsletters, publications, proposals, reports and web content and directs media inquiries to the appropriate experts at the Institute. She has represented CAWP at the inaugural NEW Leadership™ programs of eight partner institutions. Over the course of her career, Kathy has helped launch many innovative programs to inspire and lift the leadership ambitions of women and girls, including:
The Public Leadership Education Network (PLEN): a national consortium of women's colleges collaborating to design special programs to educate their students about public leadership.
Douglass PLEN: an affiliate of PLEN at Rutgers University's Douglass College program, that offers an undergraduate course and co-curricular activities focused on women's political leadership.
National Education for Women's Leadership (NEW Leadership

™

): a program of summer training institutes for college women to educate the next generation of women for public leadership.
Pathways to Politics: a collaboration between CAWP and Girl Scouts USA to teach girls about women's political participation.
The Good Housekeeping Award for Women in Government: a collaboration that for eight years honored the contributions of women across the country holding elective office or working in government.
Teach a Girl to Lead

™

(TAG): an initiative providing the tools and resources to help young people rethink leadership and who leads.
Women Candidates for the United States Senate – a national interview project of women who have run for the US Senate, including an interview with Margaret Chase Smith, the first woman to serve in both the U.S. House and U.S. Senate
Kleeman co-authored Political Generation Next: America's Young Elected Leaders with Institute director Ruth B. Mandel, discussing findings from the Institute's Young Elected Leaders Program. She also co-authored two CAWP publications – Legislating By and For Women, describing CAWP's research about the impact of women in the 103rd and 104th Congresses, and Term Limits and the Representation of Women, highlighting findings from a CAWP conference of legislators, activists, and practitioners as well as related research about the effect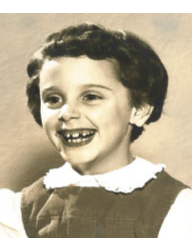 of term limits on women's representation in state legislatures. Among her earlier publications are: Voices, Views, Votes: The Impact of Women in the 103rd Congress (co-written with a CAWP research team); and Women Make a Difference (co-authored with Kathy Stanwick) and Women's PACs, both part of CAWP's series of reports on "Bringing More Women into Public Office." She also prepared a discussion guide for the documentary film Not One of the Boys, produced by CAWP and aired in 1984 on the PBS series Frontline.
Kathy is the daughter of Richard P. and Rosslyn Shore Kleeman. Roz and Dick met at a political event, and politics – as well as writing, wordplay and non-stop consumption of news – were emphasized in their household. Kathy and her siblings Nancy, Alice and David grew up in Minneapolis; the family moved to Washington, DC when Kathy was 13. She earned an A.B. from Radcliffe/Harvard and an Ed.M. from the Harvard Graduate School of Education before dedicating her life's work to the political empowerment of women. Kathy married Joe Melton and settled in Kendall Park, New Jersey where the couple raised two children, Anna and Tom Melton. Kleeman serves on the board of Planned Parenthood of Northern, Central and Southern New Jersey. Her passions include Red Sox baseball, Rutgers women's basketball, and the annual Cayamo music cruise.